Tax-Exempt Status May Not Mean Forever
by Bob Williams
You got this—all you have to do is start!
We make filing taxes delightfully simple with one, flat–rate price. Every feature included for everyone.
Start filing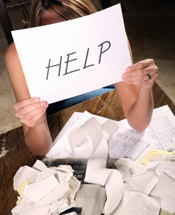 If your local Scout troop or quilting club has gotten a notice from the IRS lately, saying the group's tax-exempt status has been revoked, don't panic. The notice is real; it just means you have some work to do to regain that tax-exempt status.
Back in 2006, Congress passed the Pension Protection Act, which requires most tax-exempt organizations to file an annual information return or notice with the IRS. The act also automatically revokes the tax-exempt status of any organization that fails to file the required forms for three straight years.
In June, formerly exempt organizations got notices from the IRS that they were no longer tax-exempt. And it was more than just a few. Before dropping the ax, however, last year the IRS published a list of at-risk organizations; the agency also gave small groups five more months to file the required notices to come into compliance. About 50,000 organizations took advantage of the extension and filed the needed paperwork.
But even so, 275,000 organizations in all 50 states had their exempt status revoked under the act. If you're a member of one of those groups, there are steps you can take to regain your exempt status. First, verify that your group or organization is indeed one of the targets. Go to www.irs.gov and check their list of organizations that have lost their tax-exempt status because they didn't file.
Next, the IRS says your group will have to re-apply for the tax exemption, filing Form 1023 (if applying under section 501(c)(3)), or Form 1024 or a letter if applying under a different Code section. The group will also have to pay a user fee.
One detail here is very important. Write "Automatically Revoked" at the top of your application AND on the mailing envelope. This ensures that the IRS will route your application to a specialist who handles this issue. If your group had less than $50,000 in total gross receipts, you can file for what the IRS calls "transitional relief," which can get you reinstated and a reduced fee to re-apply. These small organizations should write "Notice 2011-43" on their applications and envelopes.
The bottom line for tax-exempt organizations of all sizes is to regularly check with the IRS for changes in the tax laws and to file the required paperwork. While the agency assures the 275,000 affected groups that donations made before the revocation will still be considered tax-exempt, donations made from here on will not, unless those groups re-apply for the exemption.
Sign up for more of this.
Subscribe to our blog for year–round finance strategies and tax tips. We're here to remove the dread from filing taxes.
Thank you! Your submission has been received!
Oops! Something went wrong while submitting the form.
Please complete the reCaptcha.
It's not too good to be true. See what others are saying.