Speaking of Shutdowns
by Bob Williams
You got this—all you have to do is start!
We make filing taxes delightfully simple with one, flat–rate price. Every feature included for everyone.
Start filing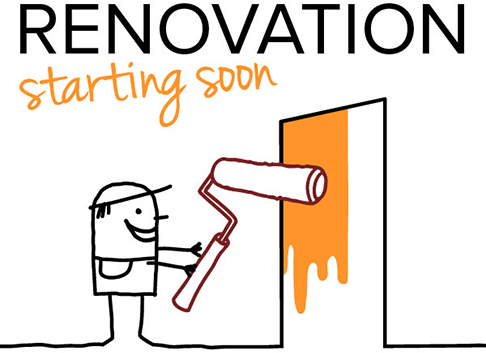 Well, here we are in The Tweens. You know, Tween summer and winter. Tween tax seasons. Tween government shutdowns.
And all those Tweens put us in sort of a no-man's land for now.
The summer and winter thing is sort of out of our control, we know. And that daycare-gone-viral episode in Washington is thankfully over for now, but could rear its foolish head later. Hopefully not, though.
But it's the tax tween we're talking about here. We just closed out the tax season for 2013, and if you haven't filed your 2012 taxes by now, well, you're out of luck. It's tween you and the IRS now. And for most folks, the next tax season won't start until the beginning of 2014.
And that's going to lead us to a little shutdown of our own. Oh no, there are no disagreements, no tantrums, no do-it-our-way-or-else. This is housekeeping.
We're going to close down parts of 1040.com in a few days so we can get the place ready for you and the next tax season. We can't paint the room if you're still sitting on the couch eating popcorn, now can we? Besides, we've got way more work to do than just mere paint. Yessir, a whole new exterior, a snappy new interior, and lots of nice new design features. But we gotta have room to work.
So, come Oct. 22 or so, we'll be shutting off some of the features on 1040.com. It won't hurt much; the IRS won't let you e-file right now anyway. You'll still be welcome to visit though. And there are some things you can do – like access this year's tax return and download or print a PDF. All our calculators and estimator will be ready for you, should you want to refigure that federal withholding we've talked about so often here lately.
But there are some things you cannot do right now. First and foremost, you won't be able to start, work on, or file a federal or state income tax return. And while you can download or print completed returns, you can't change any of the information.
Use this time to catch your breath, regroup, and maybe (gasp!) get prepared for the 2014 filing season. Take a look at your tax documents and see how your organization system is coming along. Use our withholding calculator to see if you need to tweak your paycheck choices.
Or maybe, just bide your time, waiting for that big invitation to come check out the new, improved 1040.com.
We're pretty sure it will be more than worth the wait.
Sign up for more of this.
Subscribe to our blog for year–round finance strategies and tax tips. We're here to remove the dread from filing taxes.
Thank you! Your submission has been received!
Oops! Something went wrong while submitting the form.
Please complete the reCaptcha.
It's not too good to be true. See what others are saying.