Expiring Tax Breaks You Should Know
by Bob Williams
You got this—all you have to do is start!
We make filing taxes delightfully simple with one, flat–rate price. Every feature included for everyone.
Start filing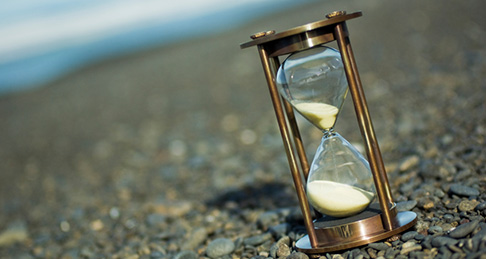 Once again, we have a very interesting income tax filing season on the horizon. By "interesting," I mean "uncertain." Without dredging up that whole shutdown thing again, suffice to say there's plenty of time for political points to once again trump common sense. And every time that happens, the income tax season gets later and more chaotic.
Onward.
If nothing else happens, there are some existing tax breaks that are scheduled to sunset – "go away" in lay terms. Congress will have to extend them to make them available for 2014 – and lawmakers might well do that for some or even all of the list. But as it stands now, here are the tax breaks you had in 2013 that won't be there on Jan. 1, 2014.
Mortgage insurance premiums – Private Mortgage Insurance (PMI) is typically purchased by homeowners with less than 20 percent equity in their homes. The premiums were deductible in 2013, but won't be in '14. You can still deduct the mortgage interest, but not the PMI.
Classroom expenses for teachers – Qualifying educators can deduct up to $250 for out-of-pocket classroom expenses. Restrictions apply, of course, but this is, not surprisingly, one of the more popular ones on the list. It's also above-the-line, which means teachers can take the deduction before gross income is figured, and whether or not they itemize. If Congress doesn't extend this one, look for a lot of failing grades from teachers …
State and local sales tax – Taxpayers in states that do not have a state income tax can currently deduct state and local sales tax from their federal return. (Those who pay state income tax can deduct that amount if they itemize.) The state and local sales tax deduction goes away come Jan. 1.
Electric vehicles – In 2013, you can be eligible for a hefty little tax credit if you buy a qualified electric plug-in vehicle, depending on the size of the battery. Even some leases can qualify. But electric car owners will be stalled in 2014 unless this credit is jump-started.
Energy-efficient home renovations – This tax break isn't new and more than a few taxpayers have used up the $500 total credit since it started in 2006. But qualifying renovations still qualify for the credit for the remainder of 2013. The same goes for large energy efficient appliances. In 2014, though, laundry day may be a little dingy.
Exclusion of cancellation of indebtedness on main residence – Forgiven debt is treated as taxable income. But if your principal residence foreclosed – or sold in a short sale – you can exclude up to $2 million of the forgiven debt from your income. That is, if it happened in 2013, because that little gimme goes away in 2014.
IRA distributions to charity – By contributing an IRA distribution directly to a charity, taxpayers 70-and-a-half and older get around counting the distribution as income. That means they could still qualify for other tax breaks that may have income limits. Next year, though, the tax code could be a little less, well – charitable.
Commuter tax break – This tax break puts train commuters in the same ballpark as car commuters who park. They both get to defer $245 a month of pretax salary to use for commuting expense. After Jan. 1, car commuters get to keep their $245 per month, while those who take the train will have to make do with $130 per month pretax.
As we said, there's no way to predict whether any of these existing tax breaks will make it onto the books for 2014. That's up to those fun-loving guys in Congress. So plan ahead, but be ready for anything.
Sign up for more of this.
Subscribe to our blog for year–round finance strategies and tax tips. We're here to remove the dread from filing taxes.
Thank you! Your submission has been received!
Oops! Something went wrong while submitting the form.
Please complete the reCaptcha.
It's not too good to be true. See what others are saying.