Disaster Survival for Life as You Know It - Part 1
by Bob Williams
You got this—all you have to do is start!
We make filing taxes delightfully simple with one, flat–rate price. Every feature included for everyone.
Start filing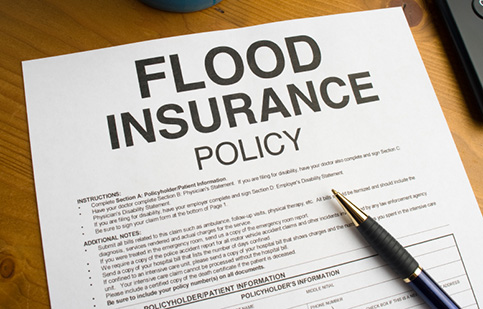 While the economic winds have been rather changeable at best lately, the nightly news shows Mother Nature isn't in a very good mood, either. Powerful tornadoes, devastating floods, and other disasters have all been reported in recent months.
And while our first thoughts in times of disaster are for our physical safety, our financial records can be safeguarded with a little planning – before disaster strikes.
Backup, Backup, Backup
Your first step should be to make a duplicate set of your financial records. Birth certificates, passports, contracts, deeds, insurance policies, tax returns – any or all of these records will be needed if your home is lost to natural disaster.
Back copies of your previously filed tax returns – and their attachments, such as W-2 forms – can be requested from the IRS by filing Form 4506, Request for Copy of Tax Return. If you have access to a computer with a scanner, scan your paper documents and burn the images to a CD or DVD. This media will survive even floods, unlike paper copies.
Avoid using a USB "flash" drive, however. These little memory sticks are convenient, but can be wiped clean by static electricity. Store your copies – whether paper or electronic – at a different location from the originals. A bank safe deposit box is a good choice for one set. If the other set is kept at home, double-bag the documents in zip-top freezer bags to protect them from moisture and put them in a secure location.
 Now that we've got your financial documents secured, what about your personal possessions? If your home was hit by a tornado tomorrow, could you recite every piece of furniture and other item that you owned – from memory? Your insurance policy may require proof that you actually owned an item before it can be included as part of a disaster claim.
Your best defense is to video or photograph the contents of your home or business. This is especially true for items of higher value – computers, home theatre setups, large or expensive furniture, antiques and the like.  To help keep you organized, the IRS has a disaster loss workbook, Publication 584, that helps you put together a room-by-room list of your belongings.
Remember, the best time to think about recovering from a natural disaster is before it strikes. The better our preparation, the quicker our recovery.  So we'll look at recovering those lost records in our next visit.
Sign up for more of this.
Subscribe to our blog for year–round finance strategies and tax tips. We're here to remove the dread from filing taxes.
Thank you! Your submission has been received!
Oops! Something went wrong while submitting the form.
Please complete the reCaptcha.
It's not too good to be true. See what others are saying.