A Little Something Extra
by Bob Williams
You got this—all you have to do is start!
We make filing taxes delightfully simple with one, flat–rate price. Every feature included for everyone.
Start filing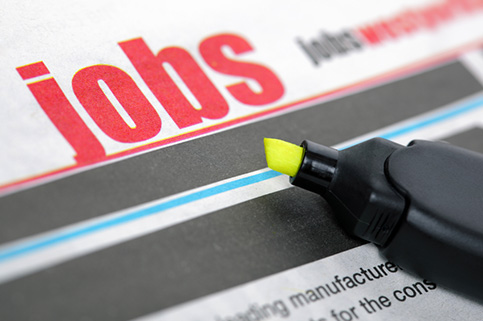 The summertime months frequently is when we make changes in our lives: New haircuts, change up the landscape at home, and maybe even think seriously about looking for a new job. Sound familiar?
If it does – especially that last part about a new job - we may have some good news. If you're about to embark on that new job search, here are a few things to consider that could be very valuable when tax time rolls back around.
Stick to What You Know
The Internal Revenue Service says the expenses you incur in your search for a new job may be deductible, but only if you're looking within your current occupation. For example, if you're in sales now, and you start looking for work as a carpenter instead, you may be building - but you won't be deducting. And even if you are looking within your current area of expertise, if your employer or another party reimburses you for an expense, you can't deduct that on your taxes.
Employment or job placement agency fees you've had to pay during your job search are deductible, as well as the cost of preparing and mailing copies of your resume' to prospective employers.
Taking Your Show on the Road
When it comes to looking for a new job, is travel involved? Bingo! You've got another deduction – but only if the primary reason for the trip is to look for a new job. If you spend more time with the wife and kids at the amusement park than you do meeting employers and applying, that trip is at your expense, not Uncle Sam's.
Another thing to consider is time. The IRS frowns on allowing job search expenses if there was a "substantial" break between the end of your last job and the time you start looking for a new one. Looking for your first job won't qualify either.
You usually will claim your job search expenses as a miscellaneous itemized deduction. Remember, though, you can deduct only the amount of your total miscellaneous deductions that exceed two percent of your adjusted gross income (AGI). If you want to get more information on the job search deductions – or your miscellaneous deductions in general, check out IRS Publication 529, Miscellaneous Deductions.
If you start looking for another gig this summer, hopefully you'll recoup a few dollars as well when you file your taxes. And if your search is successful, that should give you two reasons to celebrate.
Sign up for more of this.
Subscribe to our blog for year–round finance strategies and tax tips. We're here to remove the dread from filing taxes.
Thank you! Your submission has been received!
Oops! Something went wrong while submitting the form.
Please complete the reCaptcha.
It's not too good to be true. See what others are saying.