Some Words from the Wise
by Bob Williams
You got this—all you have to do is start!
We make filing taxes delightfully simple with one, flat–rate price. Every feature included for everyone.
Start filing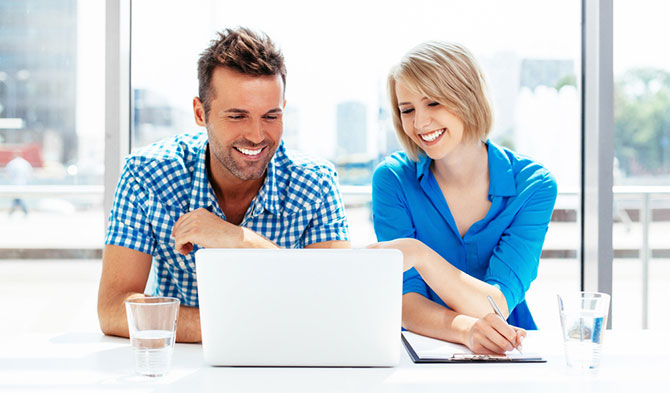 This time of year, you've probably been pretty much bombarded with suggestions on what you ought to do ahead of tax time. We've even lobbed a few reminders your way. This time, though, you don't have to take our word for it.
The National Society of Accountants has issued some year-end tax-tips for taxpayers. We're sure that no matter what your tax picture, you'll find something that can make your view a little brighter.
Recent History
Did you happen to have any big changes in your life during the past 12 months? Married, divorced, widowed? Did you get a new job, move to get one, or add another member to your family? Any of these could mean some tax changes for you, so they'll probably be a factor when you e-file your return. We'll walk you through them all when you do your return on 1040.com.
A Look Ahead Saves Now
Contributing to a retirement account – whether an IRA or a Roth – can help decrease the amount of income Uncle Sam can tax. You can contribute up to $5,000 to a qualified account for 2014. Contributions can even be made as late as April 15, 2015 and still be considered a 2014 transaction. Even though most employers start their company-sponsored plans at the first of the year, it's never too late to start an account, either through your employer or on your own.
Hand It to the Kids
If you have children, you can give up to $14,000 tax-free to each of them for the year. For married taxpayers, the limit is bumped up to $28,000 for each recipient. This provision isn't limited just to your children, of course. Anyone can be a recipient. Your gift to cover qualified medical or tuition expenses of another person can also be deducted as long as it's paid directly to the medical or educational institution.
To Your Health
Health, or rather, health care insurance, will figure into your taxes for 2014. One of the mandates of the Affordable Care Act (ACA) is that you have health insurance. Taxpayers who don't have health insurance and do not qualify for an exemption must make a Shared Responsibility Payment on their tax return. The good news? Many Americans will find that their employer-sponsored health insurance satisfies the requirement. Medicare and Medicaid do too.
Let's face it: tax time can be a case of a glass half-empty or a glass half-full. We prefer the latter. Doing our taxes allows us to look at our life situation and make the most of it. With deductions, credits and 1040.com's smart and simple returns​, we can cut that tax monster down to a Chihuahua.
Sign up for more of this.
Subscribe to our blog for year–round finance strategies and tax tips. We're here to remove the dread from filing taxes.
Thank you! Your submission has been received!
Oops! Something went wrong while submitting the form.
Please complete the reCaptcha.
It's not too good to be true. See what others are saying.