Care and Feeding of New Deductions
by Bob Williams
You got this—all you have to do is start!
We make filing taxes delightfully simple with one, flat–rate price. Every feature included for everyone.
Start filing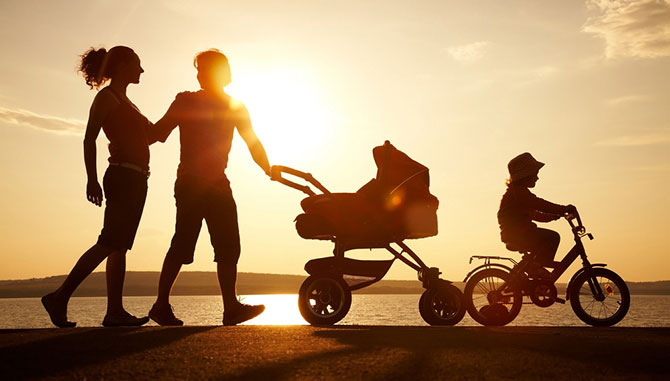 With spring and summer frequently come additions to your family. Here's a quick look at some of the tax breaks your new bundle of joy can entail.
Before you file your taxes, though, you'll need to get a Social Security Number for your child. Most of the time, the SSN is issued at birth, but otherwise, you'll need to contact the Social Security Administration to apply for one. Without an SSN for the child, you won't be able to claim him on your income tax return or claim any of the credits or deductions you could enjoy otherwise.
When starting your next return on 1040.com, you'll need a Dependent screen filled out for each child. In the first section, just enter the new child's name, Social Security Number and other information. For "Months Lived With You," be sure to choose 12 for your new baby. No matter when the child was born, as long as he lived with you the entire time, you had him for the full year, tax-wise.
If the child did live elsewhere for part of the year, use the actual number of months he was in your household.
Available Tax Breaks
Child Tax Credit – This credit can take $1,000 off your tax bill for each child you have. In order to qualify, the child must have a Social Security Number, be a U.S. citizen and be under the age of 17.
Additional Child Tax Credit – If you get less than the full Child Tax Credit, you may qualify for the refundable Additional Child Tax Credit. This means you could get a refund even if you owe no tax.
Earned Income Tax Credit (EITC) – The EITC (also called the EIC for short) helps lower-income taxpayers with W-2 or self-employment income by refunding a portion of the taxes paid on their earnings. The amount refunded depends on your income, and whether you have qualifying dependents. Our software will make your EITC calculation automatically. To read more about this credit, check out Qualifying for the EITC.
Adoption Credit – If your new addition to the family was adopted, you can claim a portion of the adoption expense on your income tax return. In 2013, this credit was worth a maximum of $12,970, depending on your expenses. While you won't need to send in your receipts and other records, you should retain them after the return is e-filed.
While not an immediate tax break, starting a college savings plan now could help considerably later on. So-called 529 plans offer tax-deferred interest and tax-free withdrawals and are available in virtually every state. A Coverdell savings account offers tax benefits, but lacks a bit of the flexibility of the 529 plans.
Finally, it may seem a bit premature, but we would recommend taking a look at including your new bundle of joy in your health insurance plan. That would avoid a penalty on your next income tax return. If you don't have insurance through your employer, you can purchase insurance through the various Marketplaces and you may qualify for a tax break to help make the premiums more affordable. Check out our posts on the Affordable Care Act, including Health Care Choices in 2014, for more information.
Sign up for more of this.
Subscribe to our blog for year–round finance strategies and tax tips. We're here to remove the dread from filing taxes.
Thank you! Your submission has been received!
Oops! Something went wrong while submitting the form.
Please complete the reCaptcha.
It's not too good to be true. See what others are saying.