Back-to-School Tax Credits
by Bob Williams
You got this—all you have to do is start!
We make filing taxes delightfully simple with one, flat–rate price. Every feature included for everyone.
Start filing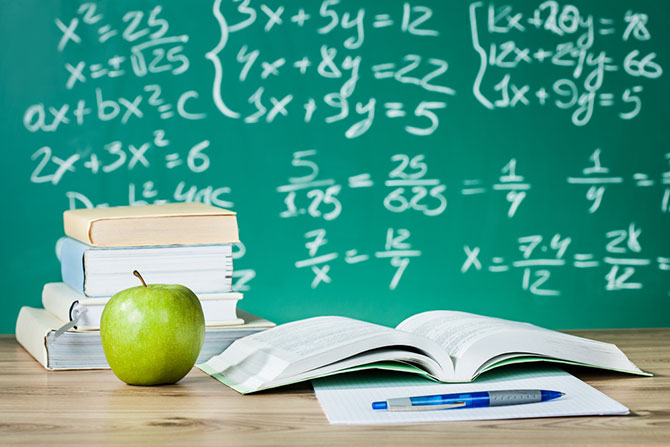 Well, here we are at the doorway to fall once again, that time when our young scholars head back to class. For parents and students alike, that frequently means a round of checks stampeding out of their bank accounts faster than you can say "tuition and fees." But all is not lost. You can recover at least a portion of your education expenses, thanks to credits on your federal income tax return. Let's take a look at what's available.
The Credits
The American Opportunity Tax Credit is the go-to tax credit for students in the first four years of college. It's worth up to $2,500 to a qualified taxpayer. Part of this credit is refundable, which means the taxpayer can get up to $1,000 as a refund – even when you don't have any tax liability.
For those in post-graduate classes – whether master's or doctorate – or even those students who just like to further their education throughout life, the Lifetime Learning Credit can help ease financial stress. This credit is good for expenses in any year of an academic career, with no limit to the number of years it can be claimed. The credit can be worth as much as $2,000 for a qualified taxpayer.
No matter which of these credits fit you, remember that you can use only one of them per student on your federal income tax return.
You'll want to make sure the educational institution is eligible under the IRS guidelines. In general, eligible schools are those that offer education beyond high school. This includes most colleges and universities, as well as vocational schools. Visit the IRS list to check the eligibility of your institution.
What Expenses Qualify?
Either credit will reimburse expenses for books, supplies and equipment the student needs for their course of study. The American Opportunity Tax Credit requires that the expenses are for education resulting in a degree or recognized education credential.
The Lifetime Learning Credit, on the other hand, adds that the courses can also be for improving a student's job skills – or acquiring new ones.
Some expenses, though, do not qualify. Room and board, insurance, medical expenses (including student health fees), and personal expenses don't qualify for either credit.
Sports, games, hobbies or non-credit courses won't qualify for the credits, unless they are part of the student's degree program. The Lifetime Learning Credit allows these courses as expense only if they help the student improve or acquire job skills.
If the student's expenses were paid with funds from a tax-free source – tax-free grants, scholarships or fellowships, for example – those expenses cannot be claimed for either credit. If the expenses exceeded the amount of the tax-free funding, reduce the reported expense by the tax-free amount when applying for the credit.
For more information on the education credits, click here to get details from the IRS.
Sign up for more of this.
Subscribe to our blog for year–round finance strategies and tax tips. We're here to remove the dread from filing taxes.
Thank you! Your submission has been received!
Oops! Something went wrong while submitting the form.
Please complete the reCaptcha.
It's not too good to be true. See what others are saying.