Tax Season is Over But We're Still Working Hard
by Bobby Willover
You got this—all you have to do is start!
We make filing taxes delightfully simple with one, flat–rate price. Every feature included for everyone.
Start filing
d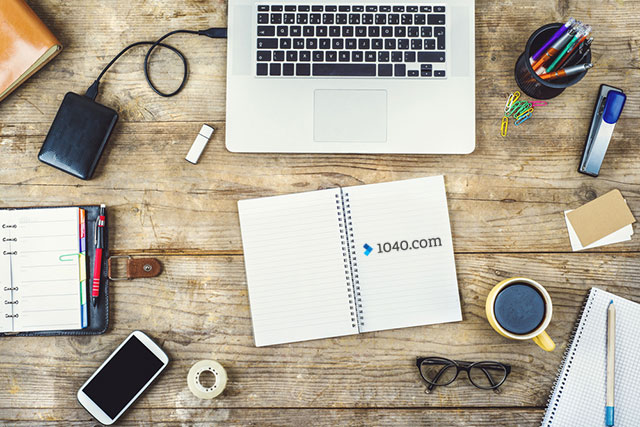 While tax season may be over, the tax geeks here at 1040.com are still hard at work. We're gearing down from this year and already getting ready for next. But don't get all flustered thinking ahead about next year's taxes. We're only here to talk about how we're planning to help our customers. We want to be there for you as a resource outside of tax season. That's why, starting April 27, we'll be posting daily finance and tax tips on our social media sites Monday–Friday. Let's delve a little deeper into what these tips will be all about.
#saveitmonday – Mondays are all about savings. Whether it's for retirement, a new car or home, or that trip to Vegas with your friends, we'll provide tips on how to meet your goals and get you doubling down your savings in no time.
#taxtiptuesday – Tuesdays are going to be all about taxes. We'll be sharing information about deductions, credits, and other helpful hints and tips.
#sidehustlewednesday and #smallbusinesswednesday – Wednesday are going to be for the current and emerging entrepreneurs. If you mow lawns on the side or own a small business, we'll be sharing tips and information to get the most from your business when it relates to taxes.
#throwbackthursday – Everyone loves when you see your best friend's awkward school photo but while we're searching for those, there's many things about taxes in the past you'll find interesting.
#personalfinancefriday – TGIF! Friday is devoted to be the "catch all" of personal finance tips. We'll be sharing on ways to save money on your daily routine or a number of other helpful tips and suggestions.
The Bottom Line
What does all this mean for you? It means that we're here for you more than just on April 15. We're here for the rest year, and want to help help you reach your financial goals, whatever they may be. Though we kind of hope it's something awesome, and not world conquest.
Also check out our Tax Guide, plus you can see us on Twitter, Facebook, Tumblr, Instagram, and Pinterest.
Sign up for more of this.
Subscribe to our blog for year–round finance strategies and tax tips. We're here to remove the dread from filing taxes.
Thank you! Your submission has been received!
Oops! Something went wrong while submitting the form.
Please complete the reCaptcha.
Related Posts
Error loading MacroEngine script (file: FilteredBlogSnipTags.cshtml)
It's not too good to be true. See what others are saying.