Making Amends on Your Tax Return
by Bob Williams
You got this—all you have to do is start!
We make filing taxes delightfully simple with one, flat–rate price. Every feature included for everyone.
Start filing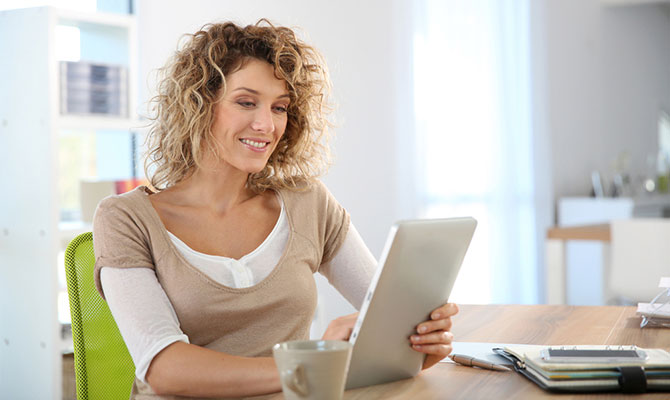 Well, you've successfully negotiated another income tax season – and this year, you did it by the book. You got your documents together, planned your return, e-filed on 1040.com and even got a bigger refund than you expected!
But before you order fruit punches all around, you might want to check your mailbox out front first. Remember that three-week contract job you did for that teeny company way back last year? Well, they finally got around to sending you a W-2 for your wages and it's sitting out there – gloating.
Awww, Snap! NOW what?
When in Doubt – Amend
In some cases, there's no need for any action if your mistake on a tax return are small. For example, if you forgot to include a form in the return that's needed, or slipped up on the math somewhere, the IRS finds it simpler and faster to accept the return and fix the error themselves.
But it's different with W-2s. Since the IRS also gets a copy of your W-2s, your return needs to reflect this new information – even if it's sent to you long after the fact.
Time to amend that return.
Amending a return is a bit old-school, since an amended return can only be mailed to the IRS. In most cases, though, amended returns are not difficult to complete. Note that we're referring here only to the federal return. Each state has different requirements for amending a return. Consult your state's tax website for information on how to do that. Click here for a list of state tax sites.
Anatomy of Amending
There are two basic parts to the amended federal return: Form 1040X, which summarizes the information on your original income tax return (the one you've already filed), and the amended return itself (which includes your changes).
Step 1 is to print out your originally filed return for reference. Then sign into your 1040.com account and click Review at top left. Type "1040X" into the forms search box at the bottom of the screen, and choose Form 1040X – Amended Return from the list.
Step 2 is to go down the list on the 1040X and transfer each amount from your original return onto the corresponding field or box on the screen. Remember, this form is for the information as you sent it to the IRS. The line numbers on the 1040X should be the same as the original 1040 in your printed copy. Once you've got the form completed, print it.
Step 3 is the correction phase. Here's where you change your physical return to incorporate your new information. In this case, add that tardy W-2 you just got. Click Review at top left, type "W-2" into the forms search box and select the W-2 from the list. Fill out the W-2 screen, save it, then click File in the left menu. Click Continue to calculate the return and see what, if any, effect your new information had on your bottom line. Print the complete return.
Step 4 is mailing your amended return. The mailing address for amended returns varies with your state, so get the IRS directions for the 1040X. The mailing addresses are listed on Page 12. Mail the completed Form 1040X and your updated federal return to the address that applies to you.
Please remember since we're talking paper here, the IRS says it could be three weeks before your return even shows up in their system, and amended returns can take up to 16 weeks to process. Your mileage may vary. After the three-week mark, though, you can use the IRS' Where's My Amended Return? tool to track your return.
And with your return successfully amended, that fruit punch should taste just a bit sweeter now.
Sign up for more of this.
Subscribe to our blog for year–round finance strategies and tax tips. We're here to remove the dread from filing taxes.
Thank you! Your submission has been received!
Oops! Something went wrong while submitting the form.
Please complete the reCaptcha.
It's not too good to be true. See what others are saying.