When Giving Gets Easier
by Bob Williams
You got this—all you have to do is start!
We make filing taxes delightfully simple with one, flat–rate price. Every feature included for everyone.
Start filing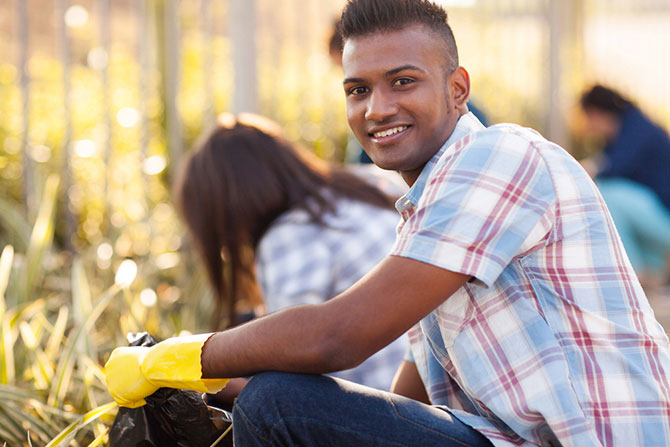 Volunteering is one of those institutions that makes America great. Giving one's time in service to others has a long tradition in this country and is one of the most honorable and rewarding uses of our energies.
Whether it's manning the cash register at the animal shelter's thrift store, delivering meals to shut-ins, or working at the local shelter for the homeless, volunteers prove every day that an individual can indeed make a difference in people's lives.
Sometimes though, volunteers donate far more than just their time. They put a lot of miles on their personal vehicles, buy their own gas for the trips, and incur lots of little secondary expenses – all in support of a charitable mission.
While the time we spend doing volunteer work isn't deductible, that travel, gas and those secondary expenses may be. If the IRS requirements are met, they could give you at least a measure of reimbursement for your trouble.
The Rules
As we mentioned, the deductible out-of-pocket costs you pay in the course of your volunteering can include the costs of travel. All those costs need to satisfy a few criteria in order to qualify:
The claimed cost needs to be

unreimbursed

. That is, if you got a check from the charity for your gas, you can't claim the mileage on your tax return.

Your expenses need to be

directly connected with the service

. The mileage you accrued going to the supermarket for food for your own dog can't be lumped in with travel costs while volunteering for the animal shelter.

The expenses must be

due only to the service you gave

. That means you wouldn't have these expenses if you hadn't volunteered.

Your expenses

cannot be personal, living or family expenses

.
Remember too, that your volunteer service has to be for a qualified charity. That's a charitable organization that has been given non-profit status by the IRS. It should have a 501(c)(3) document on file. Otherwise, you can't take any deductions. You can still volunteer – you just can't deduct your volunteer expenses. If you're not sure whether your favorite charity is a qualified charity, use the IRS Select Check tool to search for it.
What Qualifies
Now, some types of travel just don't qualify for the tax deduction. You can't deduct your costs, for example, if a big part of your trip is for fun or a vacation. There's more on these rules in IRS Publication 526 – Charitable Contributions.
But you can deduct those travel expenses if your work is "real and substantial" throughout the trip. If you only have a few duties, or you didn't have anything to do for big parts of the trip, chances are, there's no deduction.
If your travel fits the IRS idea of what qualifies, your deductible expenses can include air, rail and bus transportation; car expense; lodging costs (including meals); as well as taxi or other transportation costs between your hotel and the airport or train station.
The service of volunteers is a great resource for all of us. And only those of us who volunteer as a way of life know all the expenses we forego in the name of service. Getting at least a portion of those expenses back in the form of a deduction helps volunteers keep doing what they do best – helping people. And that's worth more than just a deduction to us.
Sign up for more of this.
Subscribe to our blog for year–round finance strategies and tax tips. We're here to remove the dread from filing taxes.
Thank you! Your submission has been received!
Oops! Something went wrong while submitting the form.
Please complete the reCaptcha.
It's not too good to be true. See what others are saying.