Help With Back-to-School Time
by Bob Williams
You got this—all you have to do is start!
We make filing taxes delightfully simple with one, flat–rate price. Every feature included for everyone.
Start filing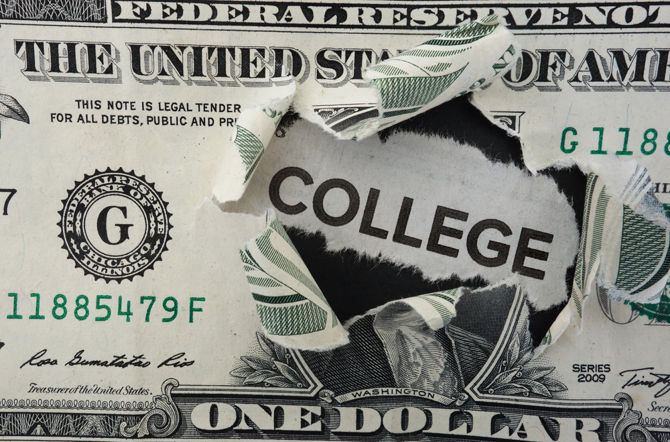 If you – or someone on your income tax return – is heading off to college this fall, you're getting ready for that black hole of higher education: Money for this, fees for that. It never seems to end. But we'd like to remind you that your income tax return can actually soften the blow more than many taxpayers expect.
So we'd like to give you a little heads-up on education deductions, a syllabus of savings, so to speak.
Extra Credit
There are two basic tax credits available for college. The American Opportunity Tax Credit is worth up to $2,500 per year for an eligible student. This credit is best for undergrads, since it's only for the first four years of college or university. Up to 40 percent of the AOTC is refundable, which means you can get up to $1,000 as a refund, even if you don't owe any taxes.
The Lifetime Learning Credit is aimed at post-graduate degrees and professionals who need courses to maintain their professional standing. It's not refundable, but the LLC is worth up to $2,000 on your return, with no limit to the number of years you can claim the credit.
There is also a straight Tuition and Fees Deduction if the two credits don't pan out. But remember, you can only claim one of these three choices. If you fill out the information for all three options on Form 1098-T in your return, our software will automatically calculate which option gives you the better bottom line.
Student Orientation
It's a good idea to pay attention to what expenses you claim for your credits. The IRS reminds us to only use qualifying expenses in figuring your credits or deduction. And while we might think it's a given that our college or university is on the IRS list of qualified institutions for your tax breaks, it's always in your best interest to check. You can do that at the U.S. Department of Education's accreditation database.
One more thing: The credits are subject to income limitations, so they may be reduced – or eliminated altogether – depending on your income. You can use the IRS Interactive Tax Assistant tool to see if you're eligible to claim education credits, or check out Publication 970, Tax Benefits for Education.
Sign up for more of this.
Subscribe to our blog for year–round finance strategies and tax tips. We're here to remove the dread from filing taxes.
Thank you! Your submission has been received!
Oops! Something went wrong while submitting the form.
Please complete the reCaptcha.
It's not too good to be true. See what others are saying.