Protect Yourself Against Identity Theft
by Bob Williams
You got this—all you have to do is start!
We make filing taxes delightfully simple with one, flat–rate price. Every feature included for everyone.
Start filing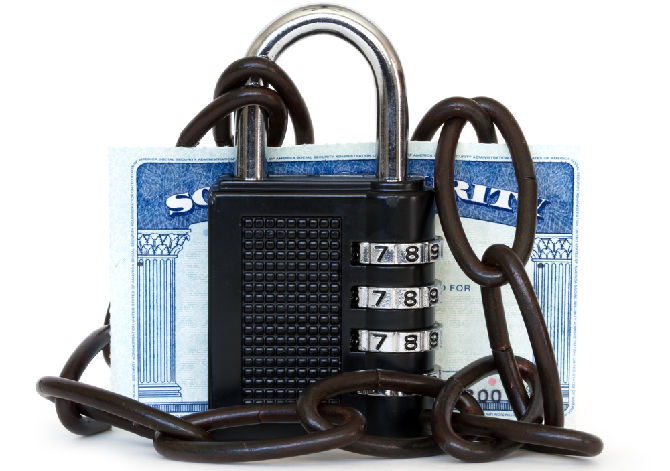 We've heard a lot about identity theft this year, thanks largely to some very cagey cyber-criminals who have hacked everything from retail giants to the IRS itself. And while there's not much that we, as individuals, can do to prevent this kind of wholesale hacking, there are some steps we can all take to help limit the consequences.
Identity theft can come from a lot of different directions. But we're most likely to be touched by some sort of tax-related identity theft. That's when somebody else gets your Social Security Number – and possibly other information like your name and address – and uses your information to file a bogus income tax return to claim a fraudulent refund.
You may not even know something is up until you try to e-file your return and find one has already been filed – by somebody else.
Know the Signs
There could be some hints that all is not on the up-and-up – we just have to recognize them. The big one, of course, is that you find more than one income tax return was filed with your SSN. Another red flag is finding out you owe additional tax you didn't know about, have a refund offset, or have collection actions taken against you for a year you didn't file a tax return. You should also go on alert if IRS records show you received wages from an employer who is unknown to you.
All these things signal your information may be used to file fraudulent returns.
 Time for Action
If this sounds all too familiar, there are some moves you should make now. First, call one of the three credit reporting agencies and ask them to put a "fraud alert" on your credit record. This will require extra verification should any new charge accounts or financing agreements be created in your name. Contact any one of the three, and the alert will automatically be posted to the others:
Next, check with your bank, credit union or other financial institutions you use, and make sure no accounts have been opened without your knowledge. If you find one, close it.
Be sure to report any identity theft to your local law enforcement agencies.
On the tax side, download Form 14039, Identity Theft Affidavit. Fill it out, then mail or fax it back to the IRS. If you get a written notice from the IRS, respond immediately. And continue to pay your taxes and file your return – even if you have to paper file by mail.
And remember: the IRS will NEVER contact you by email, or call you directly. The only official IRS communications are good old-fashioned letters deivered by the Postal Service. Any other "official" emails or phone calls are scams and should be reported immediately. Never give these contacts your Social Security Number or any other personal information (after all, the IRS already has it, don't they?).
Still have questions about suspected identity theft and your taxes? Call the IRS Taxpayer Hotline at 800-829-1040.
Save
Save
Sign up for more of this.
Subscribe to our blog for year–round finance strategies and tax tips. We're here to remove the dread from filing taxes.
Thank you! Your submission has been received!
Oops! Something went wrong while submitting the form.
Please complete the reCaptcha.
It's not too good to be true. See what others are saying.