Tax Review Now Saves Surprise Later
by Bob Williams
You got this—all you have to do is start!
We make filing taxes delightfully simple with one, flat–rate price. Every feature included for everyone.
Start filing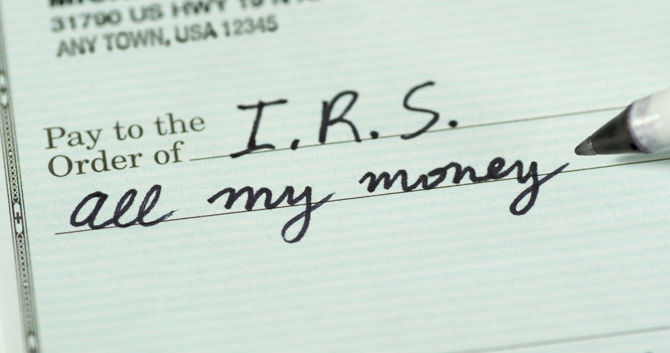 Did you get a larger-than-expected refund when you filed your taxes? On the other hand, maybe you owed a lot more in taxes than you thought you would. Either way, this kind of surprise may be evidence your tax picture may need a little tweak.
Many times, taxpayers forget to adjust their withholding to account for changes in their lives. Did you get married during the year? Have a child? Did your income change? All these things can have a major effect on your income tax picture.
The Signs
New Job – If you started a new job during the year, you filled out a Form W-4, Employee's Withholding Allowance Certificate, for your employer. Not sure if your choices were really what you neede? Use the IRS Withholding Calculator to confirm – or to adjust your withholding so you get a better result at tax time. Then file a new W-4 with your employer to make it official.
Life Events – While we're on the subject of your W-4, remember that's also the place to tweak when you've had a change in marital status, the birth of a child or bought a new home. Use that Withholding Calculator to determine your changes.
Estimated Tax – Income that isn't subject to withholding – self-employment, interest, dividends or rent, for example – may call for estimated tax payments.  If you expect to pay $1,000 in tax, you'll need to make estimated tax payments, usually paid four times a year.  Figure your estimated taxes on Form 1040-ES. (In your 1040.com return, click Review on the left, then use the search box at the bottom of the screen.)
Health Insurance Changes – If you get advance payments of the Premium Tax Credit, you need to report changes in circumstances to your Health Marketplace. This includes changes in your income or family size, or if you move out of the area covered by your Marketplace plan. Keeping current with your changes will help you keep the right kind and amount of financial assistance, so you can avoid getting too much – or too little – in advance.
The Results
These are just a few of the items you need to keep an eye on during the year, so that when you file, you get pretty close to the optimum situation – a zero balance on that income tax return. No tax owed, no refund. That means you're getting all of your money in your pocket, instead of Uncle Sam's.
Sign up for more of this.
Subscribe to our blog for year–round finance strategies and tax tips. We're here to remove the dread from filing taxes.
Thank you! Your submission has been received!
Oops! Something went wrong while submitting the form.
Please complete the reCaptcha.
It's not too good to be true. See what others are saying.