The Shadow of Past-Due Debt
by Bob Williams
You got this—all you have to do is start!
We make filing taxes delightfully simple with one, flat–rate price. Every feature included for everyone.
Start filing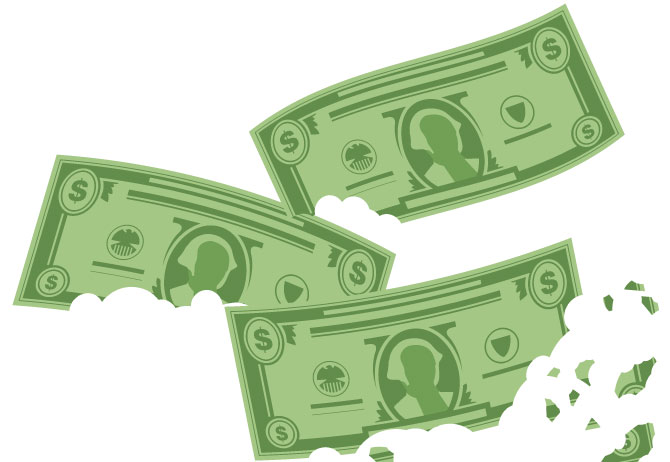 We all look forward to getting a nice fat refund from the IRS come tax time, but sometimes, what we get can be less than what we expected. What was supposed to be a new car down-payment gets whittled down to dinner for one. How can that happen?
Most times this scenario plays out when the taxpayer has some sort of debt that's owed. The tax refund is fair game for repaying some – but not all – kinds of past-due debt.
When part of a federal tax refund is held back to satisfy debt, it's called an offset. And the Treasury Offset Program can use all or part of your federal refund to settle certain unpaid federal or state debts, and this includes unpaid penalties for no health insurance.
The Department of Treasury's Bureau of the Fiscal Service, or BFS, runs the Treasury Offset Program. BFS may also use part or all of your tax refund to pay certain other debts, such as:
Federal tax debts
Federal agency debts, like a delinquent student loan
State income tax obligations
Past-due child and spousal support
Certain unemployment compensation debts owed to a state
Your first hint of an offset will be a much smaller-than-expected refund, or maybe even no refund at all, depending on what you owe. The BFS will mail you a notice if it offsets any part of your refund to pay your debt. The notice will list the original refund and offset amount. It will also include the agency that received the offset payment and the agency's contact information.
If you wish to dispute the offset, contact the agency that received the offset payment. You should only contact the IRS if your offset payment was applied to a federal tax debt.
Injured Spouse Allocation
If the debt is solely your spouse's, you may be entitled to get part or all of the offset back, provided you filed a joint tax return with your spouse. To get your part of the refund, file Form 8379, Injured Spouse Allocation.
Offsets and the Individual Shared Responsibility Payment
The individual shared responsibility payment is collected if you don't have health insurance as required under the Affordable Care Act. While the law prohibits the IRS from using liens or levies to collect any individual shared responsibility payment, if you owe a shared responsibility payment, the IRS may offset your refund against that liability.
Sign up for more of this.
Subscribe to our blog for year–round finance strategies and tax tips. We're here to remove the dread from filing taxes.
Thank you! Your submission has been received!
Oops! Something went wrong while submitting the form.
Please complete the reCaptcha.
It's not too good to be true. See what others are saying.