5 Reasons Taxes Intimidate Students – And Why They Shouldn't
by Susannah McQuitty
You got this—all you have to do is start!
We make filing taxes delightfully simple with one, flat–rate price. Every feature included for everyone.
Start filing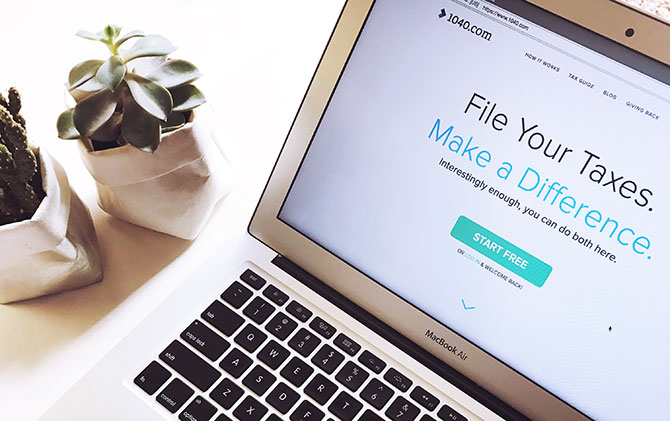 Taxes can seem pretty daunting if you don't know how they work, and look at you – you're already in school, cramming as much knowledge into your brain as you can. You don't have time to take on taxes, too, do you?
Easy there, friend. These five reasons are probably why you're avoiding your taxes like the black plague itself, but I bet I can turn you around – with a little help from our friend Natalie of Sustainably Chic, who provided the images for today's post (see what she has to say about 1040.com as an ethical fashion blogger!).
Taxes are too complicated
For some people, they are. But, again, chances are yours will be pretty straightforward, even if you work a couple of jobs on the side.
Filing doesn't have to be hard: All you have to do is answer questions about life and plug in information from your W-2s. No master's degree is required, and you can do it in one sitting.
It's all online, easy to review before you submit, and a lot nicer on the eyes than those fresh-out-of-a-dying-1980s-printer tax forms. In the time it takes you to sit in study hall, you could be done with your taxes and moving on with your life.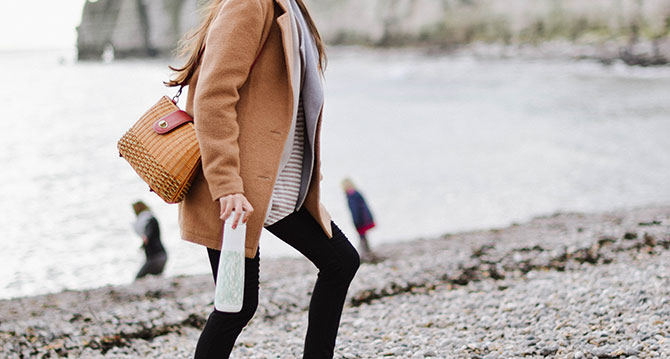 Math was never my thing
Good news: Math is the least of your worries if you file with 1040.com. Since your tax information is going to come from your W-2s, we'll do the math on our end when we process your return.
Listen, I can count up to 13 because that's how many drive-thru chocolate chip cookies you can get in a pack. Trust me; you're fine.
My parents do their taxes and they look like they're staring into the void for days afterwards
First off, our condolences. Second, your taxes are probably around, say, 7.5 million times less complicated than theirs are (I'm exaggerating, of course). If you're single and get W-2s in the mail for even more than one job, on the other hand, filing your taxes is as easy as filling in the blanks with all the answers in hand.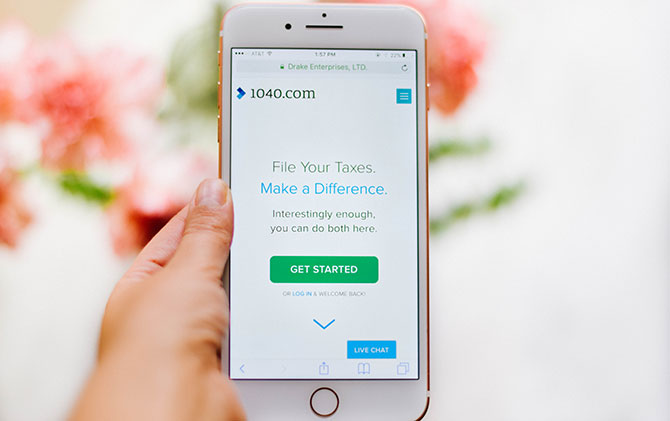 I hear the IRS is the monster that lives under taxpayers' beds
I promise the IRS isn't showing up in the closets of freaked-out working adults. It's not easy to enforce tax rules, process over 150 million individual tax returns each year, and manage an $11.2 billion budget. They have an important job to do, and they need your cooperation, but they're not out to get you.
What if I mess it up?
Cause, you know, it's a once-a-year thing and you want to make sure you get the biggest refund legally possible! Understood, but it's really not as tough as it sounds – especially as a student.
How about an easy question and answer format, guarantees for your biggest refund and 100% accurate calculations, friendly service through email and chat, and an online help center for backup? Yeah, that's what you get with 1040.com.
So what do you think? Turns out a lot of fear surrounding taxes is just fear of the unknown – and now you know where to find all the answers you need to punch that fear in the face.
Save
Save
Sign up for more of this.
Subscribe to our blog for year–round finance strategies and tax tips. We're here to remove the dread from filing taxes.
Thank you! Your submission has been received!
Oops! Something went wrong while submitting the form.
Please complete the reCaptcha.
It's not too good to be true. See what others are saying.