What Happened to My Refund?
by Susannah McQuitty
You got this—all you have to do is start!
We make filing taxes delightfully simple with one, flat–rate price. Every feature included for everyone.
Start filing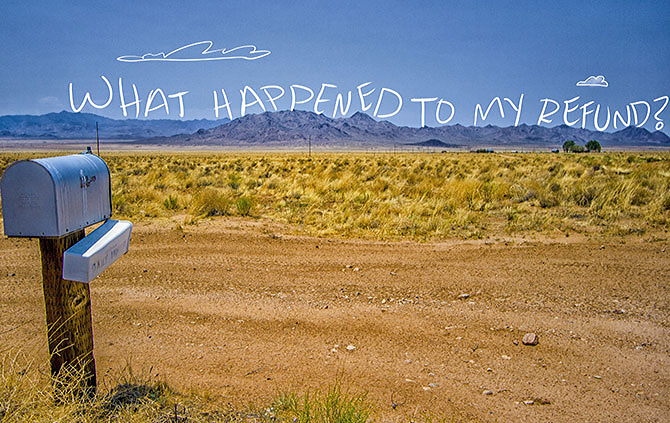 Whether you consider it the cherry on top or the carrot on the stick, your tax refund is probably your favorite part of the whole tax-filing process. When that refund goes sideways, it's a little panic-inducing. We get it. But don't panic just yet; today we're looking at a few not-as-planned refund situations you might experience this tax season.
I've been waiting for weeks now – where's my refund?
Ah, the joys of enhanced tax security. The IRS is cracking down hard on fraud this year, and that means a few extra hoops to jump through. Hoops like delayed refunds for especially at-risk tax returns, like returns that include refundable credits such as the Earned Income Credit.
The good news is that you can still track your federal and state refunds online. You can find your federal return via IRS.gov, and your state should have a "Where's My Refund?" tool on its site. Check out our blog post about states with delayed refunds for more news on your state.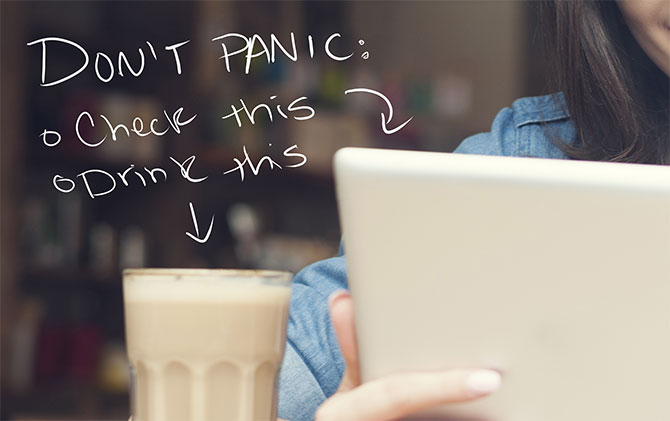 My refund is hundreds less than it was last year. What's up with that?
I hate to break it to you, but refunds can vary a lot from year to year. You may have moved up a tax bracket because of a raise, or you might not have qualified for credits and deductions that you used to get.
You can still take it in stride, though; if you do some digging and figure out what made that refund amount drop, you can probably strategize your withholdings and finances to boost your refund next year.
And hey, a small refund isn't necessarily a bad thing. Since a refund is simply the leftovers of money withheld from your paychecks over the year, a low refund means that more of your hard-earned money was in your pocket than the IRS's over the year. And money in your pocket means money you can use or at least earn interest on. What do you know? A silver lining.
My refund is less than my tax return said it would be!
You've waited and waited for your tax refund to arrive, and there it is at long last – except there seems to be something missing. There seems to be a lot of something missing. Hold up! Your tax return said you were getting a lot more. Where did it go?
Before you call the IRS and give them a piece of your mind, here's the hard truth: Your refund could be used to pay debts you owe to a federal agency or to some states. These debts are called offsets.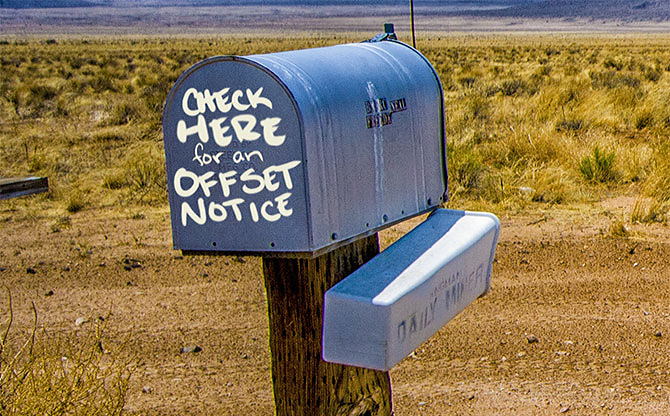 If the Bureau of the Fiscal Service (BFS) is notified that you have offsets, it may use at least some of your refund to satisfy the outstanding amount. For example, if you owe any of these, your refund could be reduced:
Federal income tax
Past-due child and parent support
A non-tax debt to a federal agency (such as a student loan)
Unpaid state income tax to a state
Certain state unemployment compensation debts
Here's the thing, though: If your refund has been reduced or eliminated because of an offset, you'll get a written notice showing your original refund amount, your offset amount, the agency that got the payment, and its address and telephone number.
If you see a reduction in your refund, but don't get a written notice, call the Bureau of the Fiscal Service at (800) 304-3107. They're available Monday through Friday, 7:30 a.m. – 5 p.m. Central Time.
Your tax refund may seem like the only good thing about your taxes, so makes sense that you'd be a little freaked when that money either isn't in your pocket yet or isn't as much as you thought it'd be. There are answers to your missing, delayed, or reduced tax refund questions, though, and many times those answers include ways to meet your financial goals next year; that's what we're here for.
Save
Save
Sign up for more of this.
Subscribe to our blog for year–round finance strategies and tax tips. We're here to remove the dread from filing taxes.
Thank you! Your submission has been received!
Oops! Something went wrong while submitting the form.
Please complete the reCaptcha.
It's not too good to be true. See what others are saying.