Building the 1040.com Tribe: Influencer Update
by Susannah McQuitty
You got this—all you have to do is start!
We make filing taxes delightfully simple with one, flat–rate price. Every feature included for everyone.
Start filing
One of the best parts of blogging for 1040.com is reaching out to other bloggers, photographers, finance gurus and socially-conscious writers about what we do as a company. We've built relationships as a result, and today, we're going to spotlight some of the awesome influencers we've been able to work with this year.
Lauren Foster – Love Lola Blog
Lauren Foster runs Love Lola Blog, and if you're looking for a great mix of class and sweet honesty about life as a wife, mother and registered dietitian, you're sure to find a home on Love Lola. She shares stories and experience from her own life, and her recipes are mouth-watering.
What Lauren says about 1040.com: 5 Ways to Make Filing Taxes Less Stressful This Year
Other awesome posts:
What I've Learned in 4 Years of Home Ownership
The Importance of Getting Away with Your Spouse
Baked Pumpkin Buttermilk Donuts with Butterscotch Frosting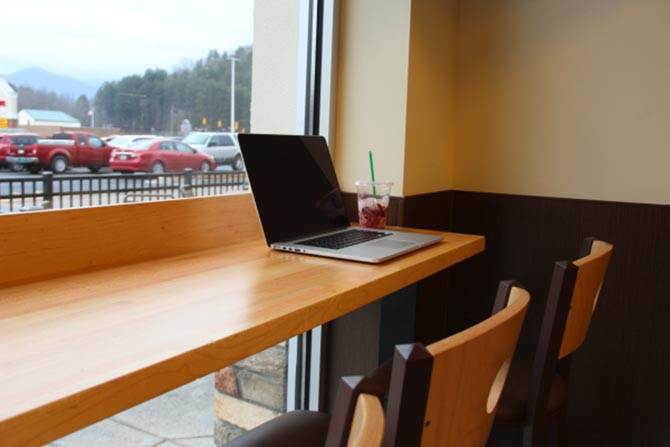 Hannah Theisen – Life+Style+Justice
There's been an awesome surge of conscious consumer bloggers in the last few years, and Hannah Theisen is one of the best out there. Her blog, Life+Style+Justice, is full of thoughtful and substantial writings on ethical and sustainable living. One of the best things about Hannah can be summed up in this statement from her site: "I believe in the concept of 'everyday justice' – that normal, everyday actions can affect change in the areas the world needs it most."
What Hannah says about 1040.com: Doing a Little Good Wherever I Can with 1040.com
Other awesome posts:
Is Ethical Fashion Elitist?
Zero Waste Kitchen Solutions from SuperBee
These Women are Walking Across Asia to Bring You Stories of Fair Fashion
Donna Irene – Donna Irene Weddings
Donna is truly special, and not just because she has an incredible gift for capturing moments in her wedding, elopement, and engagement shoots. Donna actually reached out to us when she discovered our Instagram page, and it was a huge encouragement to see someone who is passionate, artistic, and aligned with our passion for making even the smallest things matter.
What Donna says about 1040.com: How to Stop Dreading Taxes
Other awesome posts:
5 Tax Tips for Newlyweds
Advice to Brides from a Wedding Photographer
Rob and Shameka's Oatlands Historic House Wedding
Let us know which blog post was your favorite below!
Sign up for more of this.
Subscribe to our blog for year–round finance strategies and tax tips. We're here to remove the dread from filing taxes.
Thank you! Your submission has been received!
Oops! Something went wrong while submitting the form.
Please complete the reCaptcha.
It's not too good to be true. See what others are saying.