5 Reasons to Follow the 1040.com Podcast
by Susannah McQuitty
You got this—all you have to do is start!
We make filing taxes delightfully simple with one, flat–rate price. Every feature included for everyone.
Start filing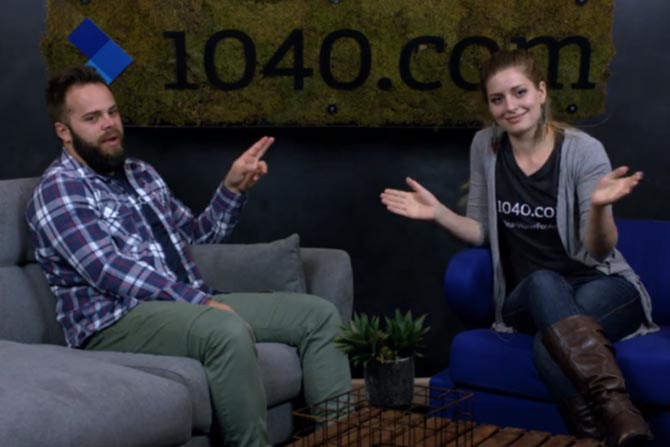 Taxes might not be the first topic you jump to when looking for a soundtrack to your commute or workout, but our podcast is spot on when it comes to condensing complicated tax info into casual conversation.
If doing your own taxes, building good financial habits, or looking for simple ways to make a difference intimidates you, the 1040.com Podcast is the place to go. Plus, I'm one of the hosts, so you know it's going to be incredible.
Let's look at a few examples, shall we?
Get sweet budgeting pointers
There must be thousands of budgeting plans out there, but Paul and I break down how to develop a plan that is tailored to you and your current spending habits.
Weeks one and two of the four-week strategy focus on your current spending habits, and weeks three and four guide you through developing a budget you can actually stick to.
Learn how to get your fastest possible refund
In this episode, Paul and I look at some simple ways to get your refund as soon as possible, even if it's been delayed. Once the IRS has your tax return, there's not much you can do besides waiting—but taking steps like e-filing and setting up your refund to drop directly into a bank account once it's been issued can reduce time in transit.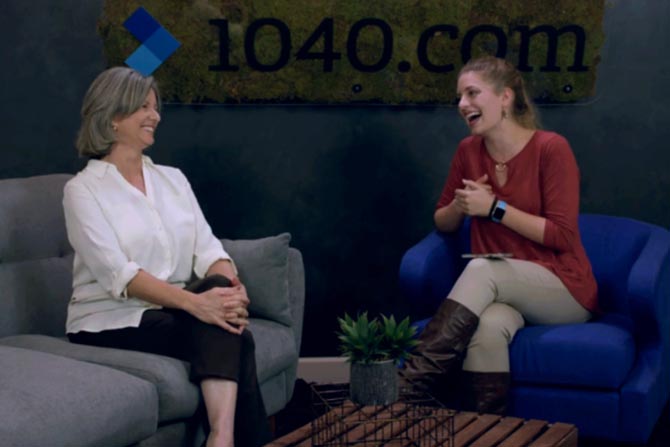 Understand how self-employment tax works
Have you ever been totally lost when it comes to doing taxes for your side-hustle? Lucky for you, our podcast covers that, too. Sydnie Fiesel, one of our tax experts, joined the show to talk about doing your taxes as a self-employed person. Self-employment taxes can be complicated, but tuning in to a conversation definitely helps simplify some of the concepts—and Sydnie is a gem!
Declutter confusing tax terms
If the lingo around this time of year has your head spinning, this episode is perfect for you. What's the difference between a tax refund and a tax return? Are credits and deductions really that different? Listen to me and Paul break down some commonly confused terms, and navigating the tax talk will be no problem!
Hear about how taxes can change the world
We love taxes (shocking, I know), but it's amazing to learn how taxes can be more than an annual obligation. Paul and I traveled to Haiti with 1040.com to see how our friends at Healing Waters International (HWI) are changing lives. For every person who files with us, we donate two months of clean water to HWI, even if you file for free. Witnessing how that giveback affects people in developing countries was an incredible experience.
Have you listened to or watched our podcast before? Let us know your favorite tax topics below!
Sign up for more of this.
Subscribe to our blog for year–round finance strategies and tax tips. We're here to remove the dread from filing taxes.
Thank you! Your submission has been received!
Oops! Something went wrong while submitting the form.
Please complete the reCaptcha.
It's not too good to be true. See what others are saying.