Easy, Affordable, and Fast—What Users Have to Say About 1040.com
by Susannah McQuitty
You got this—all you have to do is start!
We make filing taxes delightfully simple with one, flat–rate price. Every feature included for everyone.
Start filing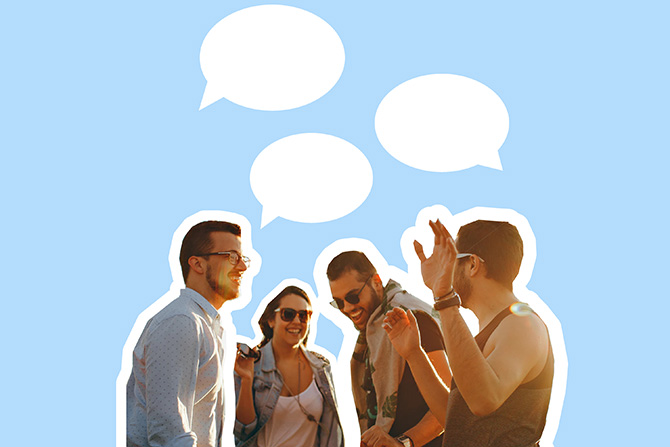 It's easy for me to say that 1040.com is a fantastic tool for doing your own taxes—it was the first tool I ever used to file by myself, and that was before I actually worked for the company. The thing is, telling you all about 1040.com is my job now, so you may be wondering just how incredible this tax-filing service actually is.
We've had the pleasure of working with Trustpilot this year to gather verified reviews, and we're proud to say that, with over seven thousand reviews, 1040.com has received a 4.7 star rating on average!
So what makes filing your taxes with 1040.com so great? Let's see what our most satisfied reviewers have to say!
Sharon—Easy for Elderly Users
"I am 72 years old and I have been using 1040.com for years. Quite satisfied with how the online program is easy to complete, because the software program is well thought out and applicable to multiple needs."
Ana—Simple and Affordable
"I've been using 1040 to file my taxes for the past couple years and I love how simple and affordable it is. I've recommended 1040 to a couple because it's easier and definitely cheaper than going somewhere. Thanks 1040!!! :)"
Jody—Great Service for the Whole Family
"Easy, helpful, accurate. If I have a question, I get a quick response. I have used 1040.com for many years. As our children have gotten older and now need to file returns, I have recommended 1040.com and this is who they file with as well."
Tara—Maximum Refund for Home Business
"I have a small home business that usually runs at a loss and 1040 helps with itemizing my expenses to maximize my refund at less than half of what I'd normally pay a CPA for the same service. Totally worth it."
Jason—Easier, Faster, and More Affordable than the Competition
"Originally, I had done my taxes with TurboTax, but when I saw the bill just before I filed, had ballooned to $240.00+, I decided I needed a second opinion.
"I chose 1040.com and I couldn't be more impressed and thankful for a job well done. Here's 3 reasons why you should make the switch too:
The price: Like I said $240+ from TT, which is almost 10x more than 1040 charged me!
How easy the program works: So much simpler and less confusing than TT.
Lightning fast: 1040.com has made filing your taxes painless, cheap and fast.
"Bottom Line is this: 1040.com is the best online tax filing service."
Tax_Fiend—Cake and Candles, Anyone?
"This was so fun and easy. Best online experience I've had in decades. Wish I could use this product more than once a year. Do you do birthday parties?"
Laura—Great Help Options Like Live Chat
"Very helpful tax program. Everything loads quickly. Asks questions that are easy to understand and has many help options. I also used the live chat to find where to input some information, and they helped me quickly."
Meredith—Max Refund with No Hidden Fees
"1040 resulted in a higher tax refund than TurboTax or H&R Block. Additionally, 1040 doesn't have hidden fees so it really was just $25 to file!"
Denise—No Annoying Upsells, Bigger Refund
"Started to file with TurboTax as I had in the past and it was too much of a headache, constant adds asking me to upgrade to the deluxe package and it kept telling I needed to fill out more form that I didn't have.
"Switched to 1040.com and it took me a fraction of the time, I was charged a flat fee and was offered a protection plan at the end for an extra cost (which I took) and I still think this is the easiest time I have ever spent filing my taxes in 25 years.
"And I also got $300 more refund than from using TurboTax with just standard deductions. Will definitely be back again next year!"
Sienna—Multiple States, One Price
"H&R Block tried to charge me $130 and TurboTax almost $200 … I got exactly the same refund for federal AND 2 separate states and paid $25 flat for all the same services and just as user-friendly interface. I will never log on to my H&R Block account again! :)"
See the 1040.com difference up close—File today!
And there you have it, straight from verified 1040.com users. Why not try our tax-filing service for yourself? Get your fastest possible refund with our quick, simple walkthrough for just $25 and see what everyone's raving about. We can't wait to make your taxes smart and simple this year!
Sign up for more of this.
Subscribe to our blog for year–round finance strategies and tax tips. We're here to remove the dread from filing taxes.
Thank you! Your submission has been received!
Oops! Something went wrong while submitting the form.
Please complete the reCaptcha.
It's not too good to be true. See what others are saying.