Give This Holiday Season - And Get a Gift Later
by Jeff McDougall
You got this—all you have to do is start!
We make filing taxes delightfully simple with one, flat–rate price. Every feature included for everyone.
Start filing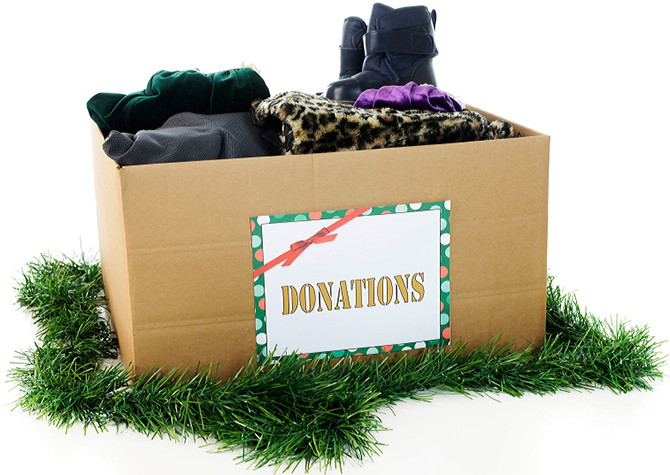 The Christmas season is always a good time to consider donations to your favorite charity. After all, it's a win-win situation. We can help someone less fortunate than ourselves, and let's be honest, it makes us feel good!
It might make us feel even better if we know we could get a portion of that money back around tax time. You can, but you need to plan now to make that happen.
Do your homework
Step 1 is to make sure the organization you intend to donate to is listed as a qualified non-profit enterprise by the IRS. Not sure if they have a 501(C)(3) designation? You can ask for a copy of their IRS notification, or go to the IRS Exempt Organizations Select Check Tool to see if they are listed. Remember, if there is no 501(c)(3) status, you won't be able to claim the donation on your tax return.
Also, don't wait too late to make your donation. You must give to your qualified charity by Dec. 31 in order for the donation to be deducted on your 2013 retun. This applies to donations charged to a credit card as well as cash and checks. Gifts given to individuals are not tax deductible.
Be aware that many organizations have had their tax-exempt status revoked by the IRS in recent years, because they didn't file the required reports for three years. So it pays to check the status of your favorite charity.
If you intend to donate property, there are special rules that apply. You can check out IRS Publication 526, Charitable Contributions, for the guidelines on property donations.
Gifts of cash can be deducted, just remember to keep written records of all your donations, whether property or cash.
Prepare for tax season, now
Keep those records in a safe but accessible location. That way, when it comes time to do your taxes, you can have all those donation records close at hand. (It's a good idea to do that with any paper records you might need at tax time!) With your paper records easy to locate, doing your tax return will go a lot faster.
Finally, if you plan to make major purchases during this holiday season, don't base them purely on receiving a tax refund. A lot of factors can impact the timing of refund deposits. The IRS issues most refunds in less than 21 days after receiving a tax return. However, if your tax return requires additional review, it may take longer to receive your refund.
Sign up for more of this.
Subscribe to our blog for year–round finance strategies and tax tips. We're here to remove the dread from filing taxes.
Thank you! Your submission has been received!
Oops! Something went wrong while submitting the form.
Please complete the reCaptcha.
It's not too good to be true. See what others are saying.