You'll Thank Us Later
by Bob Williams
You got this—all you have to do is start!
We make filing taxes delightfully simple with one, flat–rate price. Every feature included for everyone.
Start filing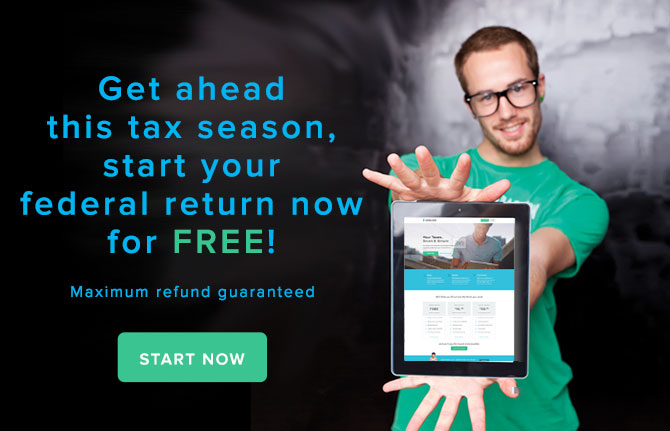 Let's see … we've swept up all the New Year's confetti, and put away the Christmas decorations for another year. We've even eaten our way through all those holiday baked goods that Mom kept bringing over. All that can only mean one thing.
It's time to do our taxes.
And while it may seem we've just thrown cold water all over your "it's-a-brand-new-year" happy dance, we'll show you how to take care of business – and not miss a step. So, how can we get through filing our income taxes and get our refund back fast?
Do it now – and do it on 1040.com.
You can log on and get started, so you can be way ahead of the tax-season curve. Use your computer or your favorite tablet or smartphone. While the IRS will start accepting returns on Jan. 31, file now and we'll hold your electronic return, and send your precious little packet of electrons through the gate the second it's open. After all, when it comes to refunds from the IRS, it's first-in, first-out.
If you're filing a simple income tax return, you can e-file for free with 1040.com. Need to file a state return? We've integrated state filing into our process for a seamless transition from your federal to state returns. You can even pay for your state return with your federal refund – no credit card needed.
And when you're in the hunt for some money-saving deductions or credits (and who isn't??), we've got a simple step-by-step interview that will help you find 'em.
Need a bonus? How's this: If you e-filed with us last season, you can get an even bigger jump on the crowd by importing your information from your 2012 return! Now you're saving time AND money.
You get all this – and free, unlimited support from our first-class customer support team. It all adds up the fastest filing, with maximum refund guaranteed.
See? It really IS going to be a very good year indeed!
Happy Dance … Happy Dance … Happy Daaaaaaaaaance…..
Sign up for more of this.
Subscribe to our blog for year–round finance strategies and tax tips. We're here to remove the dread from filing taxes.
Thank you! Your submission has been received!
Oops! Something went wrong while submitting the form.
Please complete the reCaptcha.
It's not too good to be true. See what others are saying.