Health Insurance & Your W-2
by Bob Williams
You got this—all you have to do is start!
We make filing taxes delightfully simple with one, flat–rate price. Every feature included for everyone.
Start filing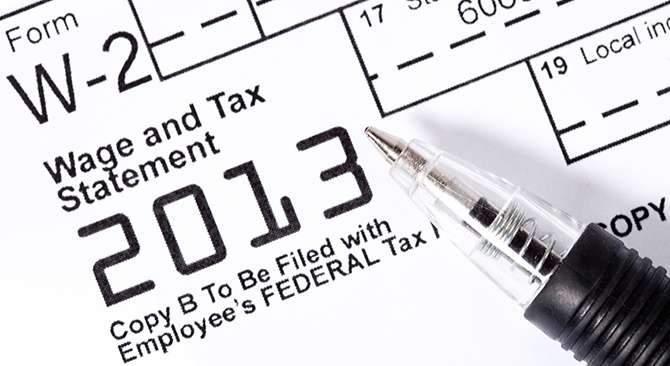 For those of us who've been around the whole American wage-and-hour thing over the years, the W-2 is pretty familiar territory. And while the form itself hasn't undergone much in the way of major renovation lately, what goes into that form – what is included in it – can indeed change.
The newest addition, coming to a W-2 near you, is the value of your employer-sponsored health insurance coverage. The bad news is that it's just a little extra to report on your income tax return.
The good news is that the information is neutral and probably won't affect your income tax picture in the least. Here's how it works.

Part of the Affordable Care Act
If you have health insurance provided through your employer – even if you have to pay a portion of the costs – the value of your coverage should be reported on your printed W-2. This will appear in Box 12, and will have the code DD. This is required by the new health care law, so if your employer pays a part of your health insurance but the amount doesn't show up on Box 12 of the 2013 W-2, call your employer and find out why.
Just because the cost of health care appears on your W-2 doesn't mean that coverage is taxable – or that it even needs to be reported on your tax return.
But we recommend making your online forms match your printed ones as closely as possible. So, when filling in your online forms, make sure you enter the Box 12 amount, and put in the DD code for that line so that it is considered non-taxable.
As long as it carries the DD code, the amount in Box 12 is only for information. It shows the payments made by you and by your employer. But it is not included in the amount in Box 1 – the taxable earnings.
In reality, it's a pretty small thing. But don't use that Box 12 amount when you're checking your math. It shouldn't show up anywhere else.
Sign up for more of this.
Subscribe to our blog for year–round finance strategies and tax tips. We're here to remove the dread from filing taxes.
Thank you! Your submission has been received!
Oops! Something went wrong while submitting the form.
Please complete the reCaptcha.
It's not too good to be true. See what others are saying.