Become a Tax Volunteer!
by Bob Williams
You got this—all you have to do is start!
We make filing taxes delightfully simple with one, flat–rate price. Every feature included for everyone.
Start filing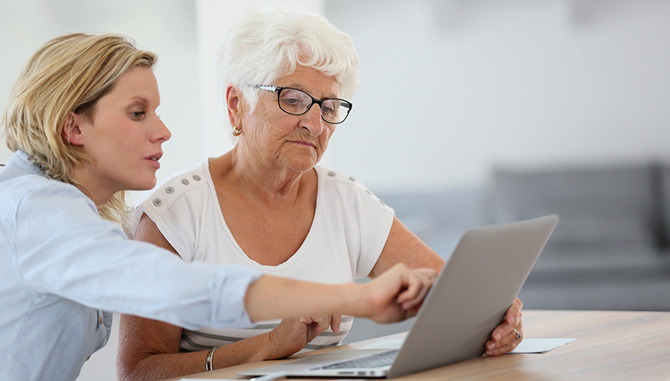 Many of us care about the others in our communities who may not be able to help themselves, and there are a lot of ways we can make a difference. We just need to find one that fits.
We may have the answer.
Every year, the Internal Revenue Service sponsors two programs that provide free income tax help across the U.S. The Volunteer Income Tax Assistance (VITA) program and the Tax Counseling for the Elderly (TCE) program both use volunteers to prepare free income tax returns for those who cannot file on their own.
In 2015, VITA and TCE volunteers prepared more than 3.7 million tax returns at no cost for people with low-to-moderate incomes. Might you be one of the volunteers for 2016?
The IRS will provide all the tax training you need so you can help others file their tax returns. There are some very good reasons to become a VITA or TCE volunteer:
No prior experience needed – As a volunteer, you'll get specialized training and can serve in a variety of roles. Bilingual volunteers are always needed!
Free tax law training and materials – You'll learn how to prepare basic tax returns and learn about deductions and credits that benefit eligible taxpayers. These include credits such as the Earned Income Tax Credit, the Child Tax Credit, and the Credit for the Elderly.
Volunteer hours are flexible – Tax volunteers generally serve an average of three to five hours per week. The programs are usually open from mid-January through the tax filing deadline in April. A few sites, though, are open all year.
A VITA or TCE site may be nearby – More than 12,000 sites were set up in neighborhoods all over the country this year. They're often in community centers, libraries, schools, shopping malls and other public venues. Chances are good you can volunteer at a site near you.
As a volunteer, you'll join a program that's helped millions of people file tax returns at no charge for more than 40 years. Your help will make a difference. It's people helping people. It's that simple.
To find out more, visit IRS.gov and type "tax volunteer" in the search box. If you'd like to become a volunteer, submit your volunteer interest information on www.IRS.gov at IRS Tax Volunteers.
The folks in your community will thank you for your service. And so will we.
Sign up for more of this.
Subscribe to our blog for year–round finance strategies and tax tips. We're here to remove the dread from filing taxes.
Thank you! Your submission has been received!
Oops! Something went wrong while submitting the form.
Please complete the reCaptcha.
It's not too good to be true. See what others are saying.