The Future of Your Taxes
by Bob Williams
You got this—all you have to do is start!
We make filing taxes delightfully simple with one, flat–rate price. Every feature included for everyone.
Start filing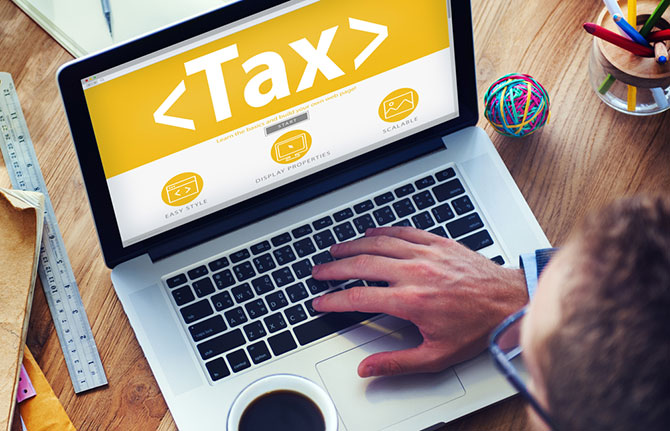 How many times have you looked at the American income tax process and thought, "Well, heck, I could come up with something better than that!"
Now's your chance.
The IRS has kicked off what it calls the "Tax Design Challenge," to come up with "the taxpayer experience of the future." And to get your little grey cells into overdrive, the Mortgage Bankers Association (MBA) is offering a $10,000 cash prize for the winner. Second place is worth $5,000.
The competition invites you, the taxpayer, to design an online experience that better organizes and presents a person's tax information. The goal is to make it easier for a taxpayer to manage their tax responsibility, and to use that data to make informed and effective decisions about their personal finances.
This "one-stop-shopping" concept is important to the Mortgage Bankers Association, as the MBA's President David Stevens confirmed. "At MBA, one of our goals is to help families achieve home ownership, and the ability to safely obtain and share one's own tax information is critical to that process," Stevens said.
"Ultimately, the designs produced through this competition could help millions of Americans securely interact with our tax system faster and easier."
Participants in the competition will have the chance to interact with policy experts and network of mentors who include world-class strategists and designers from government and non-government organizations.
Submissions will be considered for the three prize categories below, and an individual can win more than one award:
Overall Design – $10,000 (First Place); $5,000 (Second Place);
Best Taxpayer Usefulness – $2,000 (First Place); $1,000 (Second Place);
Best Financial Capability – $2,000 (First Place); $1,000 (Second Place).
Interested? Register at www.taxdesignchallenge.com to enter the competition. Submissions will be accepted April 17 through May 10. For more information, check out www.challenge.gov .
May the best design win!
Sign up for more of this.
Subscribe to our blog for year–round finance strategies and tax tips. We're here to remove the dread from filing taxes.
Thank you! Your submission has been received!
Oops! Something went wrong while submitting the form.
Please complete the reCaptcha.
It's not too good to be true. See what others are saying.