Money Matters and March Madness
by Susannah McQuitty
You got this—all you have to do is start!
We make filing taxes delightfully simple with one, flat–rate price. Every feature included for everyone.
Start filing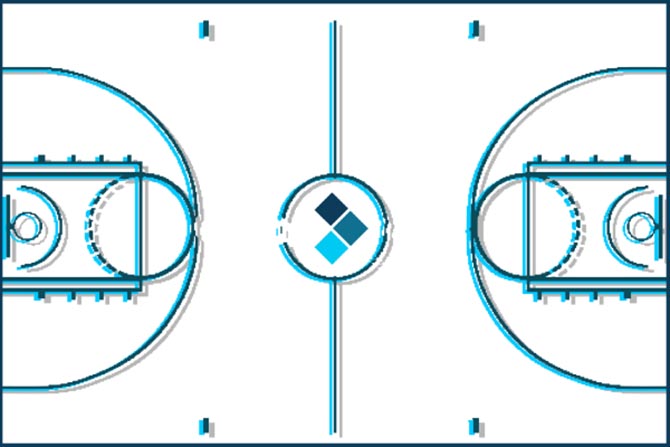 Ah, the NCAA tournament we've been waiting for all year—and your wallet may have been dreading all along. Unlike the Super Bowl's one day of house parties and sports bar spending, March Madness runs for almost a month. We've talked about how betting on March Madness can affect your taxes, but here are some ways to make sure your wallet isn't one of the First Four Out as you catch all the games.
Watching the game
It's pretty obvious that traveling to the actual games can cost a pretty penny (not to mention the price of tickets once you arrive), but you can also rack up a big bill heading out to sports bars during the tournament.
Now, I'm not saying that you have to hole up in the apartment and lock away your wallet to save money. Budgeting isn't about always saying no: Budgeting is the process of being intentional with your spending.
If you've saved up some money to see the action live and in person, go for it. If you splurge on great seats, control your spending on the "extras" such as snacks, drinks, parking, souvenirs, and wagers with your friends. Little expenses pile up, which is why it's best to estimate your total investment for the outing.
After you do the math, you might decide that your couch is the best place to take in the action. Invite some friends, order some pizza, crank up the volume and make sure those referees know how you feel.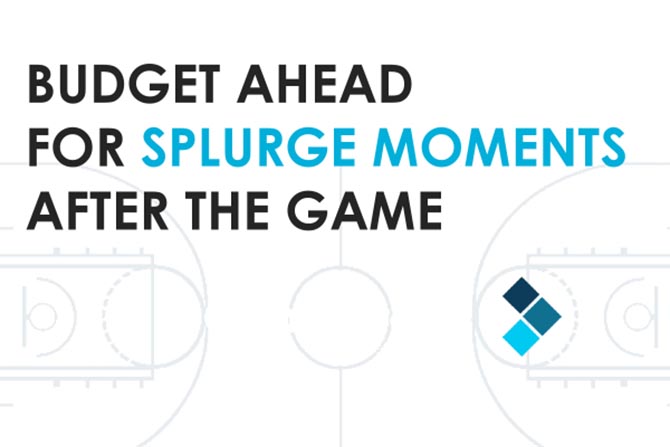 The costs of celebration—or consolation
So what happens after the game? Maybe your team pulled an unexpected win and it's time to head out with your friends to enjoy the high. Or maybe your team got kicked to the curb and nothing sounds better than a gallon of ice cream, or at least a meat lover's pizza.
Whatever the outcome, be on guard against emotional spending. The more you emotionally connect happiness with spending (or sadness with consolation spending), the harder it will be to break bad financial habits.
Again, if you budget ahead for splurge moments, you can put an extra layer of safety on post-game highs or blues. The point is that you're controlling your spending, not vice versa.
Filing your taxes on time
Yes, technically you don't have to file your taxes until April 17, but that cutoff sneaks up like you wouldn't believe. Add the excitement of March Madness to a penchant for procrastination, and you've got a recipe for disaster.
You can read more about what happens if you miss the tax deadline, but suffice it to say that you can end up owing penalties and fees for filing late. No one wants to use savings or well-budgeted money to cover fees, so make sure you're keeping tabs on when to file your taxes as you catch all the games this month.
And hey, you can file your taxes on 1040.com with your phone. So really, you could do your taxes on the couch during commercials or in the car on the way to the game. Just another way to keep your taxes smart and simple!
Sign up for more of this.
Subscribe to our blog for year–round finance strategies and tax tips. We're here to remove the dread from filing taxes.
Thank you! Your submission has been received!
Oops! Something went wrong while submitting the form.
Please complete the reCaptcha.
It's not too good to be true. See what others are saying.