Will My State Refund Be Delayed in 2020?
by Susannah McQuitty
You got this—all you have to do is start!
We make filing taxes delightfully simple with one, flat–rate price. Every feature included for everyone.
Start filing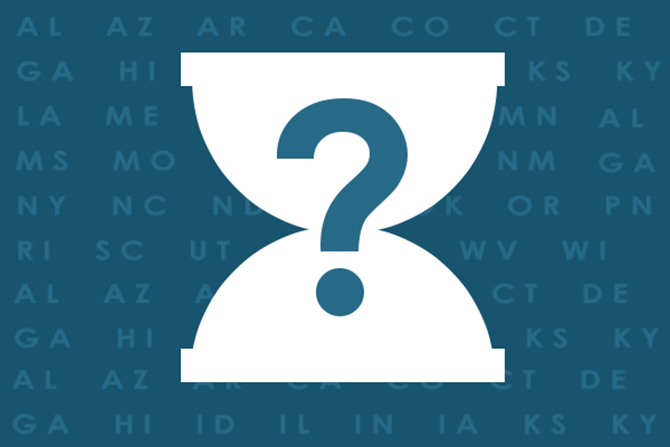 Originally posted on January 15, 2019
The past couple years have seen a rise in delayed state refunds, and the trend looks like it's here to stay. Many states have release information about what to expect, and all have a "Where's My Refund" tool to help you track your refund through the process.
Which states expect refund delays in 2020?
Below is each state, a link to its "Where's My Refund," and a statement from the Department of Revenue:
Alabama – Refunds are processed starting March 1 every year. Please wait until then to check the status of your refund. If you have not received your refund within 8–10 weeks of filing, your refund may have been stopped for review. You will receive a letter requesting additional information or verification of your return or identification.
Alaska – No state income tax.
Arizona – The Department is not in a position to provide specific timeframes for refund processing. Taxpayers should allow 8 weeks from the date filed before contacting ADOR's Customer Care Center to check on the status of a return.
Arkansas – Identity theft has been a growing problem nationally and the Department is taking additional measures to ensure tax refunds are issued to the correct individuals. These additional measures may result in tax refunds not being issued as quickly as in past years.
California – Refunds issued or issues addressed in two weeks after e-file, up to four weeks after paper file. Some tax returns need extra review for accuracy, completeness, and to protect taxpayers from fraud and identity theft. Extra processing time may be necessary.
Colorado – Please be aware that identity protection measures, meant to ensure state tax dollars are going to the right person, could delay individual income tax refunds up to 60 days beyond the timeframes of prior years.
Connecticut – Please be aware that for all direct deposit refunds, you must allow at least two business days after the date the refund is processed for the credit to be in the account. Due to the volume during the filing season, it takes 10–12 weeks to process paper returns. More than 12 weeks since you filed? If you mailed the return more than 12 weeks ago and have not received your refund or any other correspondence from DRS about your return, please contact DRS during business hours at (860) 297-5962.
Delaware – If you filed your return through the Delaware tax website, and no supporting documents were required, your refund will probably be issued about a week after it was filed. For all other returns, expect 4–6 weeks.
Florida – No state income taxes
Georgia – Income tax return processing begins on February 1, 2020. It may take more than 90 days from the date of receipt by DOR to process a return and issue a refund.
Hawaii – It will take 9–10 weeks after you mail or e-file your tax return; add an additional two weeks for paper refund checks.
Idaho – E-filers, you can expect your refund about seven to eight weeks after you receive an acknowledgment that we have your return. Paper filers, you can expect your refund about 10 to 11 weeks after we receive your return. We must manually enter information from paper returns into our database. First-time filers: It takes about three weeks to enter new filers into our system. Until that time, our refund updates will report your return as "not entered in system." Add those three weeks to the estimates above to determine your refund timeline.
Illinois – If you file your return electronically and have your refund directly deposited into your checking or savings account, you will receive your refund faster. If you file a paper return, the timeframe is extended. In general, you can expect your refund to take longer than previous years as we continue our efforts to prevent identity theft and fraud. You may use our refund inquiry application to check the status of your current year refund.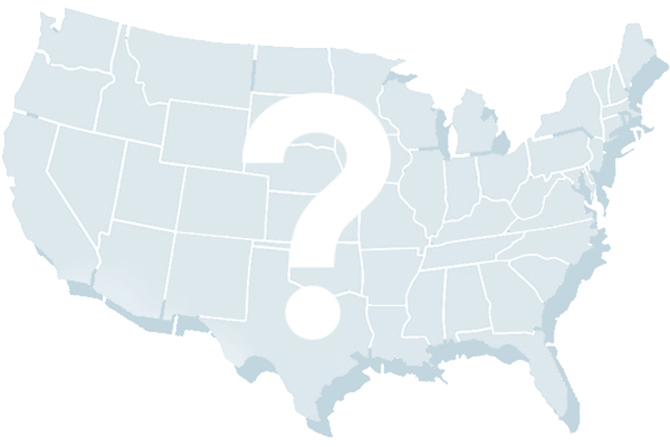 Indiana – Please allow 2–3 weeks of processing time before checking. Some tax returns may take longer to process due to factors like return errors or incomplete information.
Iowa – When your return is complete, you will see the date your refund was issued. The anticipated time frame for refund processing is 30–45 days. The majority of these refunds are issued before the end of May.
Kansas – The DOR hasn't announced that refunds will be held for extra security measures. Taxpayers can log in and get updates on their tax refund on the Kansas DOR site. The refund status system is updated daily. Due to timing, it may take a day or two before results are posted.
Kentucky – The Department of Revenue takes identity fraud very seriously. If any of your information (address, bank account, etc.) changed since last year, there may be additional security steps to verify your identity to protect you and the Commonwealth. This may result in extended refund processing times.
Louisiana – The expected refund processing time for returns filed electronically is up to 45 days. For paper returns, taxpayers should expect to wait as long as 14 weeks.
Maine – Refund information is updated Tuesday and Friday nights. Any change to your refund information will show the following day.
Maryland – Due to budget constraints and staff reductions, we estimate processing of paper returns to take 30 days. Save yourself some time next year and consider electronically filing your tax return.
Massachusetts – MassTaxConnect's "Where's My Refund?" application has the most up-to-date information about your refund. When your refund is approved, you will see the date your refund was direct-deposited or mailed.
Michigan – E-filed returns should allow two weeks from the date you received confirmation that your e-filed state return was accepted before checking for information. Paper-filed returns should allow 6–8 weeks before checking for information.
Minnesota – Every return we receive is different, so processing time will vary.
Mississippi – No holding of refunds announced.
Missouri – Up to five business days if you're filing electronically, and up to four weeks after mailing your paper return.
Montana – We do everything we can to protect your refund. Tax fraud and identity theft are growing problems. Our safeguards to protect you from having your refund stolen take longer than in the past. It can take up to 90 days to issue your refund and we may need to ask you to verify your return.
Nebraska – Please allow a minimum of 30 days to receive your refund if you e-file an error-free return.
Nevada – No state income tax.
New Jersey – You should only use the Online Refund Status Service if you filed your return at least four weeks ago (electronically) or 12 weeks ago (paper). Refunds for Tax Year 2019 will be issued on or after March 2, 2020.
New Mexico – The Department generally processes electronically filed returns claiming a refund within 6–8 weeks. A paper return received by the Department takes 8–12 weeks to process.
New York – No holding of refunds announced.
North Carolina – Filing electronically can take up to eight weeks. Filing on paper can take up to 12 weeks.
North Dakota – Refunds may take longer than in the past. With the recent rise in ID theft and tax fraud, additional security checks are in place that may slow processing time.
Ohio – You can check on the status of your refund 24 hours a day, 7 days a week. You can also check your refund status by calling our automated system at (800) 282-1784. If you submitted your return(s) by mail, your refund status may not be available for a few weeks.
Oklahoma – If your return was filed electronically, please allow 14–21 days from filing for refund to process. If your return was filed by paper, please allow 4–6 weeks for the refund to process.
Oregon – If it's been at least four weeks since you filed your income tax return, the Oregon automated telephone answering system can provide information about your current year income tax refund.
Pennsylvania – No holding of refunds announced.
Rhode Island – No holding of refunds announced.
South Carolina – You can expect your refund to move through our review process within 6–8 weeks from the date you filed. If you filed by paper, it may take more time for your refund status to update.
South Dakota – No state income tax.
Texas – No state income tax.
Utah – Refunds will be processed as received unless additional verification is needed.
Vermont – Please be aware the e-filed returns have an expected timeframe of 6–8 weeks, while paper returns typically take at least 8–12 weeks. The Department employs many review and fraud prevention measures in order to safeguard taxpayer funds. Although uncommon, these measures may result in refund wait times in excess of 10 weeks.
Virginia – Electronically filed returns: Up to four weeks. All returns are different, and processing times will vary. Paper filed returns will take up to eight weeks.
Washington – No state income tax.
West Virginia – The West Virginia State Tax Department is responding to an increased risk of fraudulent filings, and is implementing enhanced security measures for your protection. As a result, expect significant delay of your tax refund. You should only call concerning your refund if it has been more than 10 weeks since filing your return.
Wisconsin – If filed electronically, most refunds are issued in less than 12 weeks. Filing a paper return could delay your refund, and our strong fraud and error safeguards could delay some returns.
Wyoming – No state income tax.
Sign up for more of this.
Subscribe to our blog for year–round finance strategies and tax tips. We're here to remove the dread from filing taxes.
Thank you! Your submission has been received!
Oops! Something went wrong while submitting the form.
Please complete the reCaptcha.
It's not too good to be true. See what others are saying.