The Special Service
by Bob Williams
You got this—all you have to do is start!
We make filing taxes delightfully simple with one, flat–rate price. Every feature included for everyone.
Start filing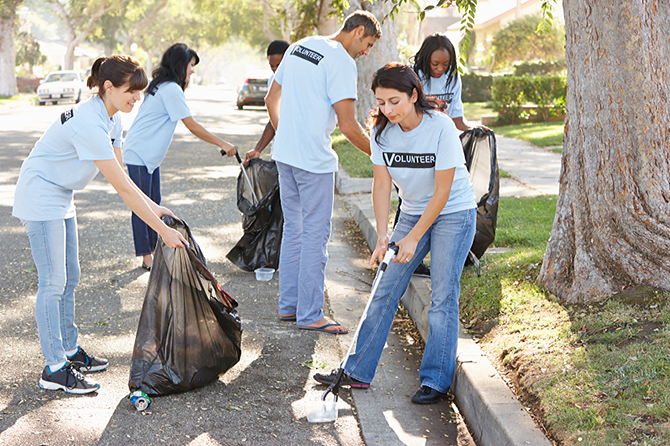 GOOD NEWS! This blog post has NOTHING to do with taxes!
We're taking a little break from taxes today to talk about leisure time, and using just a bit of yours for a greater good.
Now that summer's here, we're all spending more time outdoors; the days are longer, giving us more time to get our daily duties done. But instead of spending an extra couple hours in the hammock, maybe that time could be better spent helping others?
That's what the American spirit of volunteerism is all about.
There are as many ways to volunteer as there are organizations in your area. From serving meals at a local soup kitchen, to helping repair the homes of the elderly, or helping school kids with their homework at the local library, volunteering benefits the public good. And doing this work can make us feel good, too.
Volunteering can be very rewarding. On Saturday, June 7, we celebrate National Trails Day. It's a time set aside to enjoy all the hiking trails we have in the U.S. From the mother of all trails, the Appalachian Trail, to the home town greenway, it's a day to get outside and enjoy what others have made.
It's also a day to volunteer to help maintain and improve those hiking trails. And that's the aspect that gets me out there. On National Trails Day, we'll be working in the Great Smoky Mountains National Park, improving trails of all kinds. In years past, our crew has cleared trails, built bridges and moved a lot of rocks. But the rewards are more than just making a new path through the woods; the greatest reward is knowing the work I and my fellow volunteers have done will be enjoyed by countless park visitors for years to come.
That's why we volunteer, of course. Work in the service of others makes us all rich. Whether you're planting flowers in your local park or delivering Meals on Wheels to elderly shut-ins, volunteering can change your life.
And when that happens, you also change the lives of others. Everybody wins.
Sign up for more of this.
Subscribe to our blog for year–round finance strategies and tax tips. We're here to remove the dread from filing taxes.
Thank you! Your submission has been received!
Oops! Something went wrong while submitting the form.
Please complete the reCaptcha.
It's not too good to be true. See what others are saying.