We're Open! What You Need to Know – Plus a Giveaway!
by Susannah McQuitty
You got this—all you have to do is start!
We make filing taxes delightfully simple with one, flat–rate price. Every feature included for everyone.
Start filing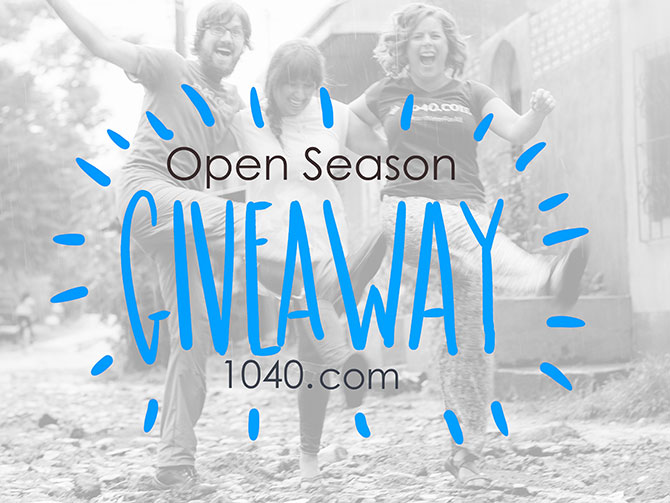 Hope you all saved some fireworks from Saturday night: 1040.com is officially open for business! You can now sign in and get started on your return, and if you finish before January 23, your return will be one of the first in line when the IRS starts processing them and sending refunds – it doesn't get any faster than this.
Tax dates – just so you know
Here are some big days to mark on your calendar:
January 4 – 1040.com opens for business – can I get a "heck yes?"
January 23 – IRS begins to process e-filed returns. Let's get those refunds moving!
February 15 – IRS begins issuing refunds for returns that claim either the Earned Income Credit or the Advanced Child Tax Credit. A new law (the PATH act) requires them to hold these refunds until February 15 to help protect against tax fraud.
April 18 – Last day to e-file on time (but you won't procrastinate until the last day, right?)
April 18 – Last day to e-file Form 4868 extension requests on time, which you'll want to do if you need a few more months to get that return figured out. Just remember, an extension is for time to file. If you owe tax, you still have to pay by April 18.
June 15 – Last day to e-file on time for overseas taxpayers. This is for those who take advantage of the automatic 2-month extension allowed for U.S. citizens and resident aliens living abroad (hope the weather's great over there!)
If you're looking for other important 2017 tax dates, check out our Tax Guide.
And if it takes you an extra oomf to get excited about taxes, we've got you covered there, too – enter our beginning-of-the-season $300 giveaway!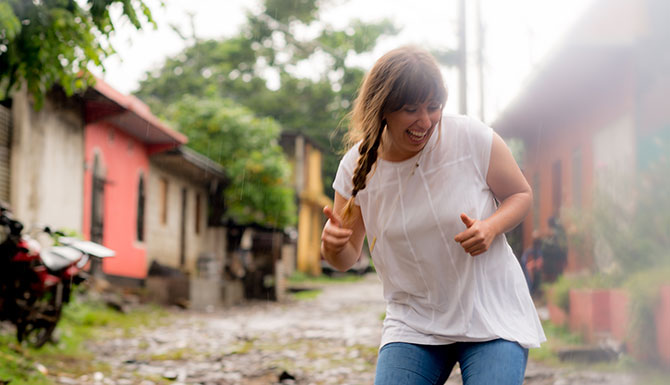 And hey, who couldn't use $300?
Here's how it works: We've got four ways to enter our $300 giveaway, and you can do as many as you like:
Join the 1040.com mailing list – because wouldn't you love to hear from us every few weeks? This will nab you 4 entries.
Tell us what you plan on doing with your tax refund. Travel? Shopping spree? Straight to savings? Let us know for 2 entries!
Follow us on Pinterest at 1040comtaxes for all the awesome tax-DIYs we have to share and get 2 entries.
Follow us on Twitter at @taxesonline for all the trending tax updates (thrilling, I'm sure!) and grab 2 entries.
Do all four and you'll get 10 entries! Then, mark your calendars again for January 23 – that's when we'll announce the winner of $300!
Save
Save
Sign up for more of this.
Subscribe to our blog for year–round finance strategies and tax tips. We're here to remove the dread from filing taxes.
Thank you! Your submission has been received!
Oops! Something went wrong while submitting the form.
Please complete the reCaptcha.
It's not too good to be true. See what others are saying.