What Users Say About 1040.com
by Susannah McQuitty
You got this—all you have to do is start!
We make filing taxes delightfully simple with one, flat–rate price. Every feature included for everyone.
Start filing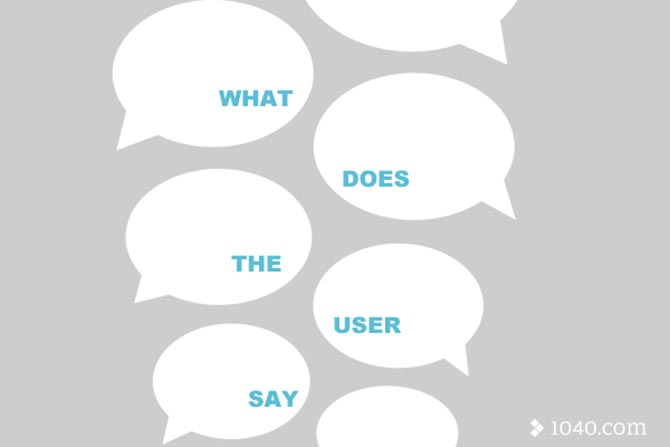 User reviews are quite often the first stop for anyone interested in a new product or service. Potential users want to cut through the marketing and get down to brass tacks, and we appreciate that!
You've heard what our blogger friends have to say about 1040.com, and now it's time to take a look at what taxpayers think. Below are a few user reviews from this year that we've grouped by what they like best about e-filing taxes with 1040.com.
Returning Users
One of 1040.com's best features is the automatic prior-year import. We keep a secure online archive of your data and pull any relevant information from the prior year to your current-year tax return. This proves to be very helpful because—let's face it—the last time you thought about taxes was 360 some-odd days ago. Seeing that prior-year data will jog your memory and help you get your taxes done faster.
So what do our returning users have to say about e-filing with 1040.com?
"I have used 1040 for several years. It has always been easy, fast and accurate. Plus, the price has stayed reasonable without sneaking in hidden costs."
Ronald, Gainesville, GA
"Used this service 4 years in a row. Simple. Easy. Elegant. Accurate."
Ryan, Greensboro, NC
"I have been using 1040.com for several years & I love you guys. It is always a positive experience and a quick & painless process. Thank you!"
Michael, Tupelo, MS
"So fast and easy—I've filed with your website for the last 4 years—and it keeps getting easier & easier! Thanks!"
Ryo, Las Vegas, NV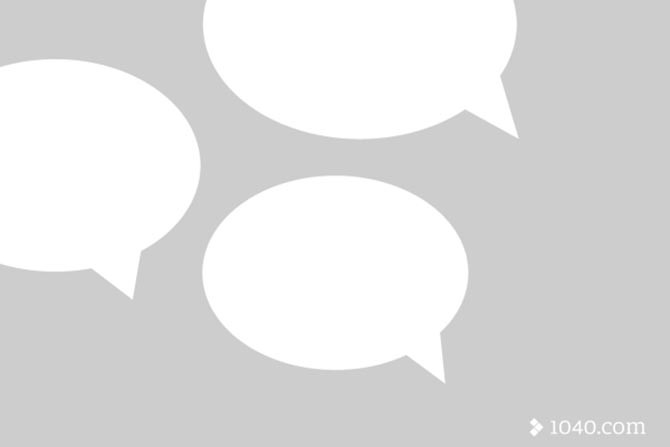 1040.com vs. Competitors
Because 1040.com isn't yet a household name, you may be wondering how we're different from the giants in the online tax business. For us, it's simple: We have competitive pricing, some of the best tax software in the e-filing industry, and a vision that sees tax filing as an opportunity to serve.
Let's look at how the competition shakes out:
"I have used all major tax filing software online. 1040.com is shockingly superior to both TurboTax and HR Block. The user-friendly design and simple process is so head-and-shoulders above the competition as to be laughable."
Joshua, Orem, UT
"Always the best. I've tried them all. Nothing is better, faster, or easier to use than 1040.com!!"
Gilbert, Jupiter, FL
Our Process
When we say that 1040.com is the smart and simple way to file your taxes online, we stand behind that 100%. Every year, our developers dig in even deeper to make sure that the interface is user friendly, the questions are easy to understand, and the process flows seamlessly.
Taxes can be complicated, but e-filing doesn't have to be. That's what these users have come to realize when they do their taxes on 1040.com:
"I like the way you are asked about a lot of possibilities of deductions or taxes you might have, and then a similar question series for the filing part."
Zanese, Peachtree Corners, GA
"I've used this service for three years now and it makes taxes simple and not intimidating for a college student! The explanations for each step are extremely helpful. I recommend 1040.com to all of my fellow students!"
Megan, Black Mountain, NC
"1040.com NEVER lets me down. Fast and efficient. I always get my full refund!"
Casey, Spokane, WA
"Such an easy program to use! Filed my return in less than 15 minutes!"
Wesley, Topton, NC
Let us know in the comments what factors are most important in an e-filing company!
Sign up for more of this.
Subscribe to our blog for year–round finance strategies and tax tips. We're here to remove the dread from filing taxes.
Thank you! Your submission has been received!
Oops! Something went wrong while submitting the form.
Please complete the reCaptcha.
It's not too good to be true. See what others are saying.