2022 Tax Must-Haves–Online Account, IP PIN, and IRS Letters
by Susannah Hornback
You got this—all you have to do is start!
We make filing taxes delightfully simple with one, flat–rate price. Every feature included for everyone.
Start filing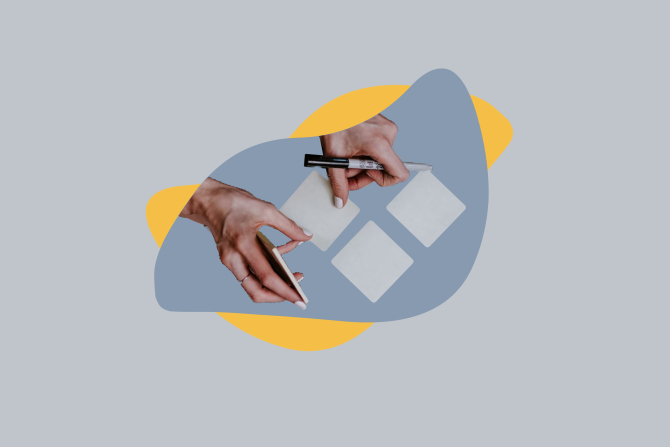 Getting ready to file your taxes is a whole step in the process on its own, and arguably the most important. The ease with which you finish your tax return often comes directly from whether you had everything needed before you actually sat down. (Want help on that? Grab our printable checklist).
In 2022, there are three "must-haves" for people getting ready to file their taxes: an Online Account on IRS.gov, an Identity Protection PIN, and your IRS letters for COVID-19 relief. While in most cases you aren't required to have them, they do make filing both easier and safer.
What's an IRS Online Account, and how does it help me with my taxes?
Remember the days when getting prior-year tax returns took requesting a tax transcript, waiting for processing, and generally muttering to yourself for not printing all that paperwork last year?
Maybe you're still in the middle of that. Friend, let me introduce you to the beauty that is an IRS Online Account.
It's exactly what it sounds like. By setting up an account and passing a rigorous identity test, you can access the IRS's information on file for you personally, from name and address to prior-year tax returns.
An Online Account is especially helpful in 2022 because you can use it to see how much COVID-19 relief you received in 2021 (specifically for the third Economic Impact Payment, i.e. stimulus payment).
Why is that important? Well, if you got less money than you qualified for, you could receive what's left via the Recovery Rebate Credit on your 2021 tax return. Pretty sweet.
Note: You may need to set up an ID.me account for verification, but the IRS will be transitioning away from facial recognition technology by the end of February 2022.
What's an Identity Protection PIN, and how would it help my taxes?
Now this tool is especially cool, and it's only been available to everyone for about a year or so. An Identity Protection PIN (or IP PIN) is a special number known only to you and the IRS, and it changes every year.
IP PINs are simple but stout identity guardians. They were originally developed to protect victims of identity theft from further damage as they put the pieces back together. Now, they're available to anyone who applies and can prove their identity.
Actually, the identity proofing process is the same for IP PINs and Online Accounts. If you have one, getting the other is really simple since you've already proven your identity.
Not sure how to get started? Head over to our free checklists and grab the IP PIN checklist there. You'll be all set to get your number on the IRS website.
Already got an IP PIN on a CP01A Notice because your identity was stolen? Be sure to include that IP PIN on your tax return.
Remember: If you have an IP PIN, you must include it on your tax return, even if you also use prior-year AGI or a self-select PIN to verify your identity.
What are these IRS letters for stimulus payments and child tax breaks everyone's talking about?
Trust us, this is paperwork you'll actually be excited to get. No, it's not a check, but it's a cheat sheet to make your filing experience so much easier.
Letter 6475 lists the amount of your third stimulus payment delivered by the IRS in 2021. Having this info will help you figure out if you should claim the Recovery Rebate Credit (and how much to claim, if so).
Letter 6419 details how much of the Child Tax Credit (CTC) you received in advance in 2021 and how many qualifying children those payments were based on. Just like the stimulus letter, Letter 6419 helps you quickly and easily determine how much of the CTC you should receive when you file your taxes.
While you could probably find or calculate those amounts on your own, using the letters themselves reduces the risk of mismatched info, which could cause your return to be rejected.
Want more info? Check out our blog post on IRS Letters for COVID-19 relief.
Feel good about your taxes with these tools and our easy walkthrough
We're all about making your tax-filing experience better than ever, and having an Online Account, an IP PIN, and any IRS letters sent your way is guaranteed to take the headache out of filing this year.
Add our flat $25 rate, simple walkthrough, and awesome customer support team, and you're bound for success with your taxes.
Ready to have at it? Sign up or log back in, and let's do this thing.
Sign up for more of this.
Subscribe to our blog for year–round finance strategies and tax tips. We're here to remove the dread from filing taxes.
Thank you! Your submission has been received!
Oops! Something went wrong while submitting the form.
Please complete the reCaptcha.
It's not too good to be true. See what others are saying.