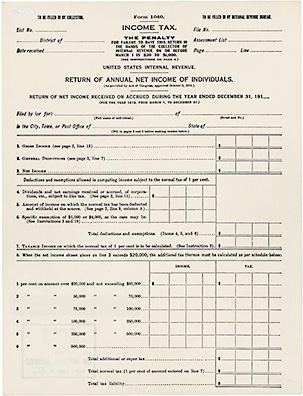 income tax, History of Income Tax |

July 03, 2015
With the winning of the Revolution, the American colonies became the United States – and taxation became a much more local issue. But to this point, taxation – whether British or home-grown – was pretty straightforward. Taxes were levied on sales of products or on property. The tariff, a tax on imports or exports – became a popular vehicle. Taxing income, though, was still years away.
The fledgling Congress struggled with running a new nation; just paying the bills was a work in progress in those early days.
read more