Deciphering the Affordable Care Act - Part 1
by Bob Williams
You got this—all you have to do is start!
We make filing taxes delightfully simple with one, flat–rate price. Every feature included for everyone.
Start filing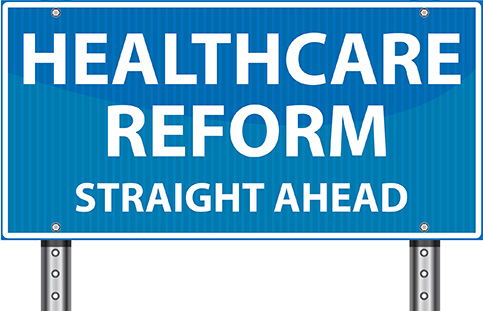 In the interest of editorial honesty, we need to tell you up front that, in the literal sense at least, it may be impossible to totally decipher the Patient Protection and Affordable Care Act of 2010. Or any piece of legislation that's come out of Washington in the last 100 years, for that matter.
Having admitted that, we can also say that with a little bit of work, we can indeed begin to make sense of it all. And it helps to break the monster into smaller parts to do that. So let's take a look, piece-by-piece, at what this legislation might mean for us as individuals and families.
Before we dive in, it's helpful to get some terminology out of the way. One term you'll read a lot in connection with the Affordable Care Act is FPL, which stands for Federal Poverty Level. In 2013, the Federal Poverty Level was determined to be $19,530 in income for a family of three. If your family of three had a bit more income than that in 2013, you still might very well have a hard time making ends meet – but you wouldn't be officially considered to be living in poverty.
Another term to watch for is "qualifying." In the legislation, this can apply to everything from taxpayers to health insurance policies. There are all sorts of health insurance policies out there. But unless a policy meets the requirements of the legislation, it's not a "qualifying policy."
Let's Take It From the Top
In general, the Act will require most American citizens and legal aliens to have health insurance. The legislation creates state-based "American Health Benefit Exchanges," where individuals can purchase coverage. There are separate exchanges where small businesses can purchase coverage.
The law provides cost-sharing credits for individuals and families with incomes from 33 percent to 400 percent of the Federal Poverty Level.
Employers (small businesses get an exemption) will have to pay penalties if they have workers who get tax credits for health insurance through an Exchange. (The underlying logic here is that if workers couldn't afford coverage from their employer – or it just wasn't offered – the employer faces a penalty.)
Small employers are defined as any employer with less than 50 full-time and full-time equivalent employees.  Full-time employees are employees who work an average of 30 or more hours a week. Employers are required to offer full-time employees (and their dependents) insurance; part-time employees are used in the calculation of "full-time equivalent" employees, but employers are not required to offer part-time employees insurance.
Since the provisions of the Affordable Care Act were first unveiled, the Treasury Department has announced that a major provision of the ACA will be delayed. Employers with 50 or more employees will now have until 2015 to comply with the mandate to offer health insurance. The penalty for non-compliance will not be enforced until 2015.
Reports suggest that this change is primarily due to the concerns voiced by employers that the reporting requirements are too burdensome and must be simplified.
The individual mandate to obtain health insurance remains in effect for 2014, and the Health Insurance Marketplaces - the Exchanges - are still scheduled to open in October 2013.
The Blue Plate Special – and Other Choices
The legislation creates four levels of coverage. A catastrophic plan will also be offered through the Exchange, as well as in the individual and small group markets. 
Bronze plan – offers minimum coverage, provides essential health benefits; covers 60 percent of the benefit costs of the plan, with a deduction limit equal to the Health Savings Account (HSA) current out-of-pocket limit of $5,950 for individuals and $11,900 for families in 2010.
Silver plan – provides essential health benefits, covers 70 percent of the benefit costs of the plan, with the HSA deductible limits.
Gold plan – provides essential health benefits, covers 80 percent of the benefit costs of the plan, with the HSA deductible limits.
Platinum plan – provides the essential health benefits, covers 90 percent of the benefit costs of the plan, with the HSA deductible limits.
Catastrophic plan – available to individuals up to age 30, or to those who are exempt from the mandate to purchase coverage. This option provides only catastrophic coverage with the coverage level set at current HSA law levels. There is an exception, however, in that prevention benefits and coverage for three primary care visits would be exempt from the deductible. Not available to families.
Just what is the "essential health benefits package?" That's still being worked out, and hopefully, it will be by the end of the year.
Table for One?
As we mentioned above, most U.S. citizens and legal resident aliens will be required to have qualifying health insurance – either conventional coverage, or that purchased through the new Exchanges. If you do not have health insurance coverage, a penalty will be assessed when you file your income tax return.
The individual penalty for no coverage can be either a flat fee or a percentage of your income (whichever is greater).
The penalty, however, won't start until 2014, and even then it starts at $95. It rises to $325 in 2015, and arrives at $695 in 2016. The percentage rate is phased in as well, starting at 1 percent in 2014, going to 2 percent in 2015, and topping out at 2.5 percent in 2016.
After 2016, the plan is to increase the penalty yearly by a cost-of-living adjustment. 
There are exemptions to the mandatory health coverage stated in the legislation. Reasons that qualify for exemption include: financial hardship, religious objections, American Indians, and those without coverage for less than three months. If the lowest-cost plan is more than 8 percent of a taxpayer's income, or if the taxpayer has an income below the tax filing threshold, those individuals are also exempt from the coverage requirement.
Next time: The View from Your Boss' Chair
We would like to thank the Henry J. Kaiser Family Foundation for its work in this area.
Summary of the Affordable Care Act, The Henry J. Kaiser Family Foundation, April 23, 2013
Sign up for more of this.
Subscribe to our blog for year–round finance strategies and tax tips. We're here to remove the dread from filing taxes.
Thank you! Your submission has been received!
Oops! Something went wrong while submitting the form.
Please complete the reCaptcha.
It's not too good to be true. See what others are saying.