All Gave Some
by Bob Williams
You got this—all you have to do is start!
We make filing taxes delightfully simple with one, flat–rate price. Every feature included for everyone.
Start filing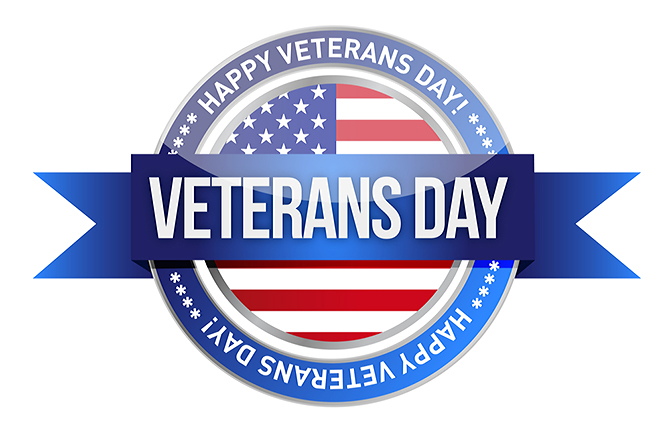 Many of us monitor the progress of the year by which holiday is on the horizon. As you get older, it's a handy trick to make sure half the year doesn't slip by nearly unnoticed.
Today, though, is a good reason to sit up and take notice – and give thanks while we're at it. It's Veterans Day, set aside in the United States to honor all men and women who have served in the American military – whether currently in uniform or not.
It Came from "Over There"
Veterans Day began in 1919, but it was meant only to honor those veterans of the First World War. Called Armistice Day, the holiday was set aside, according to President Woodrow Wilson, to be "filled with solemn pride for the heroism of those who died in the country's service and with gratitude for the victory, both because of the thing from which it has freed us, and because of the opportunity it has given America to show her sympathy with peace and justice in the councils of the nations."
But after World War II, veterans thought Armistice Day needed to encompass more than just those who fought in The Great War. The idea of a national day of recognition for all veterans started with WWII vet Raymond Weeks, of Birmingham, Ala., who led a delegation in 1945 to President Dwight Eisenhower. He found Ike to be a kindred spirit, and Armistice Day became Veterans Day in 1954.
Same Date, Same Time
Veterans Day is celebrated on the same day every year, November 11, and that goes back to its World War I roots. The Great War officially ended with the Armistice, which took effect at the 11th hour of the 11th day of the 11th month of 1918, when the Germans signed the Armistice document.
For a few years in the 1970s Veterans Day was moved to the fourth Monday in October. But by 1978, more historical heads prevailed and had the holiday moved back to its original November 11 spot.
It should be noted that there's a profound difference between Veterans Day and Memorial Day. Veterans Day honors all American veterans, past and present; Memorial Day is specifically set aside to honor those who died in service to our country.
So on this day, shake a veteran's hand and thank them for their service. From the jungles of Vietnam to the mountains of Afghanistan, whether in foreign theater or stateside, our veterans all gave of themselves to defend American rights and interests.
As it is said so well, "All Gave Some; Some Gave All."
#veteransday
Sign up for more of this.
Subscribe to our blog for year–round finance strategies and tax tips. We're here to remove the dread from filing taxes.
Thank you! Your submission has been received!
Oops! Something went wrong while submitting the form.
Please complete the reCaptcha.
It's not too good to be true. See what others are saying.