Deducting Auto Expense
by Bob Williams
You got this—all you have to do is start!
We make filing taxes delightfully simple with one, flat–rate price. Every feature included for everyone.
Start filing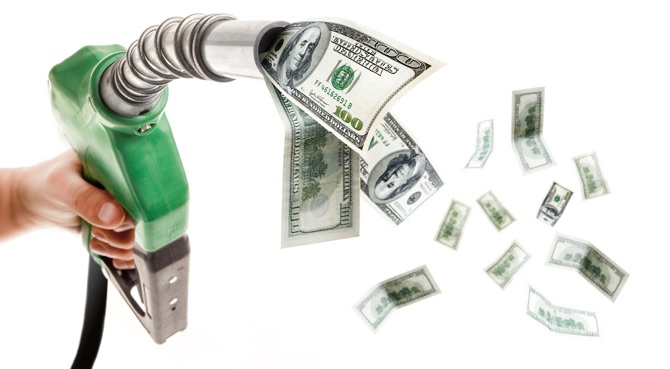 For most of us, the expense of operating a personal vehicle for our day-to-day lives is a given. Pay up, or do without.
But some folks have to shell out gas money – or worse – as a part of their job. If they don't get reimbursed for that expense from their employer, they can get it in part on their tax return. Here's how.
Who Can Claim the Deduction?
First, if you aren't claiming the deduction as part of a business expense (which would be reported on Schedule C – Profit and Loss from Business), auto expense is limited to two categories of taxpayer. You have to either claim the expense as part of your duties as an employee, or a part of volunteer efforts.
If, for example, you chalked up fuel costs while volunteering your time to the local Meals on Wheels organization, you would report the expense as if it were a monetary gift to the charity on our Charitable Donations screen (part of the Schedule A).
For expenses incurred as an employee, use Form 2106 – Employee Business Expenses for vehicle and other employee expense. Remember that only expenses that were incurred in your duties as an employee – and which were not reimbursed by your employer – are allowed.
Expenses for commuting to and from the job don't qualify. But other expenses, such as overnight lodging, education expenses, trade publications, books, and meals and entertainment expenses, do. While you won't need to attach any documentation to your return, you should retain all your receipts and other documentation should the IRS have any questions.
The Form
On our Form 2106 screen, under the Reimbursements header, answer whether any of your expenses were reimbursed by your employer. If you check "Yes," a line appears to type in how much reimbursement you received. If you checked "No," go on to the Vehicle Information section.
There are two ways to calculate vehicle expense. One is to use the actual expense, such as amounts for gas, oil, parking, insurance and so on. The second method uses the vehicle's mileage during the year to calculate a deduction amount. If you enter both actual expenses and mileage, our site will use the method that gives you the best deduction. But you can force the site to use a certain method: just check the appropriate box under Mileage Information.
Remember, any amounts entered on Form 2106 should not also be entered on the Job, Tax and Other Expenses form.
Sign up for more of this.
Subscribe to our blog for year–round finance strategies and tax tips. We're here to remove the dread from filing taxes.
Thank you! Your submission has been received!
Oops! Something went wrong while submitting the form.
Please complete the reCaptcha.
It's not too good to be true. See what others are saying.