3 Tax Refund Budget Travel Destinations
by Susannah McQuitty
You got this—all you have to do is start!
We make filing taxes delightfully simple with one, flat–rate price. Every feature included for everyone.
Start filing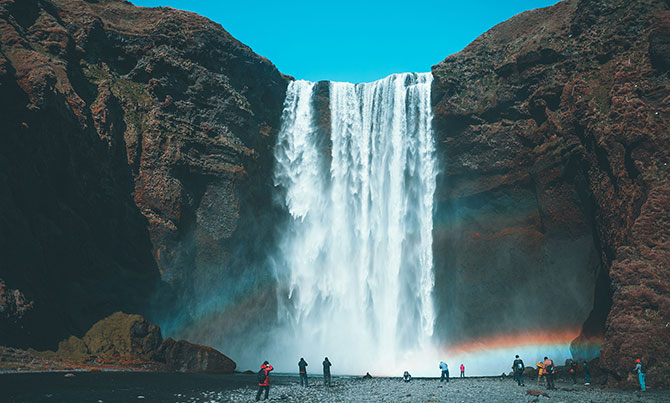 A guest post by The Sunny Traveler, Donna Muccio
Hey everyone, The Sunny Traveler here! I am a budget travel blogger and I will be guest-blogging this week to share with you guys some ideas on how to use your tax refund to treat yourself with a really great investment: travel! I've broken it down by refund amount and come up with three trip ideas to help you get inspired to plan a trip that you've always wanted to take but just never made the leap to #treatyourself.
$500: A Weekend in NYC

Being the largest city in the U.S., New York City is a place we often hear about but don't always think to visit. But the truth is, there's a reason it's called "The city that never sleeps"! New York City has an endless amount of free or affordable things to see and do that will easily fill a weekend with adventure. And being such a major airport hub, there are plenty of affordable flights, some as low as $150 round-trip.
Who To Fly: United, Delta, or American
Where To Stay: The Local NYC ($), Bright Brooklyn Airbnb ($$)
What to See: The Brooklyn Bridge (free), The High Line (free), Top of the Rock ($30)
$1000: An Iceland Adventure

Everyone seems to be traveling to Iceland these days, and I'll let you on a little secret as to why … it's cheap! With the new trend of budget airlines, airfare to Iceland can often be found for as low as $200 round-trip! With $1,000, you can easily spend 5 days exploring one the world's most unique geological wonders. From 200-ft. waterfalls to glacial lagoons and natural hot springs, you'll be amazed at what this Nordic island has to offer.
Who to Fly: Wow Air, Iceland Air
Where to Stay: Kex Hostel, Old Bicycle Shop Airbnb
What to See: Harpa Concert Hall (free), Skogafoss (free), Seljalandfoss (free), Black Sand Beach (free), The Blue Lagoon ($35)
$2000: Escape to Santorini

If you've ever made a "Travel Bucket List", chances are Santorini was on the list! The Greek Islands are undoubtedly one of the most beautiful places on Earth, with their bright turquoise waters and white cliffside towns. Santorini has become one of the top tourist destinations in recent years, which is why this destination is more expensive to travel to. But if you avoid the traps, you can easily spend a week living in luxury under the Grecian sun!
I recommend staying in Oia (the most iconic part of Santorini), and traveling around from there. You can also take the ferry for a day or two to Mykonos if you want to explore another Greek island!
Who To Fly: United, Aegean, Emirates, Lufthansa
Ferry To Islands: Seajets
Where To Stay: Oia Cave House Airbnb, Oia Studio Airbnb
What To See: White houses of Oia (free), sunset from Fira (cheap bus fare), Red Beach (free), Mykonos ($50 ferry ride)
My Travel Tips
Use Google Flights for all of your airfare searching! It allows you to search across entire months to help find the cheapest travel days.
Don't stay in hotels! Hotels are by far the most expensive accommodation, and they often aren't the nicest option, either. Boutique hostels are the most budget-friendly option, and are often boast incredible decor and design! I also highly recommend Airbnb, which allows you to meet hosts who often give you great travel advice and you end up feeling at home away from home.
Use Yelp and TripAdvisor to find the best eats when you travel. It's great to plan this out in advance so all of your meals are well spent! You can also compare prices on these sites to make sure you're staying in budget.
I hope these tips inspired you to use this year's refund by investing in experiences that you'll remember for a lifetime! As the old saying goes, "travel is the only thing you can spend money on that makes you richer."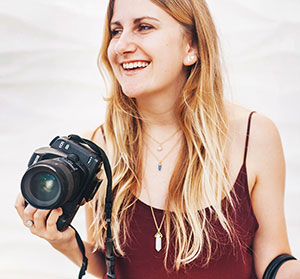 Donna Muccio is the photographer and writer for The Sunny Traveler, a travel blog offering travel guides, budget travel tips, and more. She does freelance photography and creative work full time in Miami, FL. You can follow her on social media at @thesunnytraveler.
Sign up for more of this.
Subscribe to our blog for year–round finance strategies and tax tips. We're here to remove the dread from filing taxes.
Thank you! Your submission has been received!
Oops! Something went wrong while submitting the form.
Please complete the reCaptcha.
It's not too good to be true. See what others are saying.