A Healing Waters Update: How Your School Can Create Change
by Susannah McQuitty
You got this—all you have to do is start!
We make filing taxes delightfully simple with one, flat–rate price. Every feature included for everyone.
Start filing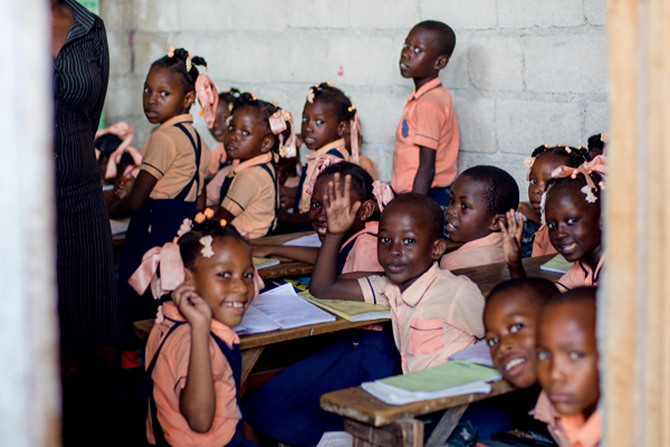 Jessie Matteson of Healing Waters International shares an awesome new way for teachers to educate kids about the global water crisis and how anyone can make a difference.
At Healing Waters, we believe in the power of education. Children in at-risk communities in the developing world often lack the time and resources to go to school. Rather than attending class with their peers, they are required to collect water for their families, using hours of valuable time each day that could be spent learning in a classroom. On top of that, the water they collect is often unsafe and causes sickness resulting in missed school days. Healing Waters is challenging students (both young and old) here in the United States to consider ways they can change the lives of children across the world who do not have access to education.
I think one of the biggest lies that we tend to tell ourselves is that I can't do, offer, or give enough to make a difference. We want to make sure we are educating against that lie. Are you a teacher, student, school director or homeschool your kiddos? Let's connect! By educating and resourcing teachers, schools, and students to dive into really learn about the Global Water Crisis, the solution and what THEY can do to be a part of that, we can come together to HELP create CHANGE. As you or your kids are heading back to school this year, whether they are 6 or 16, here are several ways that YOU can get involved in being a part ending the global water crisis!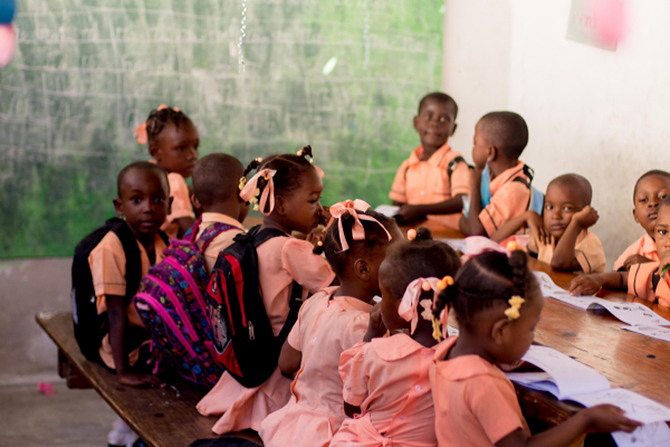 First off, we have a ton of resources on our website, from lesson plans already ready to go for grades Kindergarten through 6th grade. Our lesson plans are all up to state standards, so you can easily incorporate them your classroom this year! In the past, students have LOVED this. It is incredible to see students get excited about a way that they can create change. They see a need and are able to use their resources and networks to be creative on how they want to help. Be sure to download our simple Saturate Your School (check it out on the original post) fundraising guide and see step by steps ideas on how to make this a great success!
Additionally, some teachers in the past have placed empty water bottles in their class rooms and had students bring loose change to fill up the water bottles. After they are full, they will donate the proceeds to HWI, all while educating their students on advocacy and helping end the Global Water Crisis.
Over the past couple of years, it has been so encouraging to hear about students and teachers getting more engaged in helping end the Global Water Crisis, asking great questions, and taking the initiative to raise support. Over $8,000 has been raised by schools to fund water projects, and we cannot wait to continue to partner alongside schools! Please reach out to Jessie at jmatteson@healingwaters.org for more information on how to get more involved.
Sign up for more of this.
Subscribe to our blog for year–round finance strategies and tax tips. We're here to remove the dread from filing taxes.
Thank you! Your submission has been received!
Oops! Something went wrong while submitting the form.
Please complete the reCaptcha.
It's not too good to be true. See what others are saying.