When You and Me Become We
by Bob Williams
You got this—all you have to do is start!
We make filing taxes delightfully simple with one, flat–rate price. Every feature included for everyone.
Start filing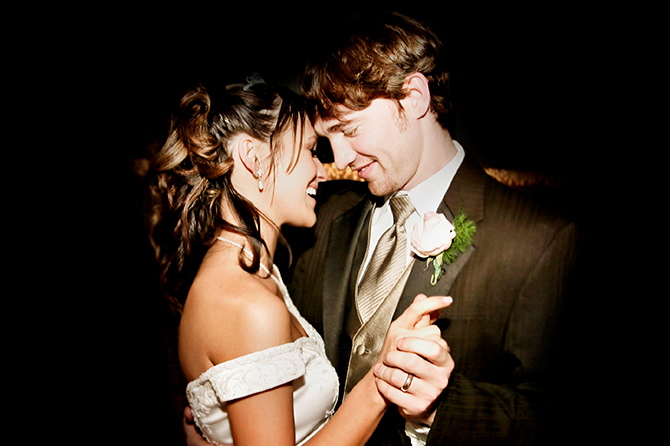 Congratulations! You met that special someone, and now you've gone and "tied the knot." And to make sure that's not a slipknot, you both should pay attention to some of the more mundane aspects of marriage.
Note that we said "mundane," not "unimportant." You see, once you shake the rice out of your shoes and the peal of wedding bells begins to fade from your ears, setting up a household and all that goes with it becomes Job 1.
Want to impress that new mate? Get ahead of the curve with the stuff you need to know for an extended stay at Honeymoon Hotel.
Make It Official
This is going to sound pretty elementary, but it's very important: If you're filing your next income tax return jointly, pay attention to the blanks for Social Security Numbers. Make sure that the SSNs for you and your spouse match what you have on your Social Security cards. Why is this a big deal?
Every tax season, we see what seems like hundreds of e-filed joint tax returns where the taxpayer or spouse has an incorrect Social Security Number listed – or even the same number for both! It's just oversight – but it's far easier to fix it on the front end than after the IRS catches it, trust us.
And if you changed your name when you got married, you'll need to report that change to the Social Security Administration. You can do that online at www.ssa.gov, by calling (800) 772-1213, or by going by your local Social Security office. You'll need to file Form SS-5, Application for a Social Security Card.
A New Home Base
If your Life of Wedded Bliss includes a new residence, you should notify the IRS of that. No, just posting a Tweet or a blurb on Facebook doesn't count. File Form 8822, Change of Address, to make sure the IRS is on the same page as you. And you might want to do the same for the post office if you haven't already. You can go online to www.usps.gov, or just drop by your local post office.
Communication of your new name and address is also a good idea at work. Your respective employers will need that updated information to make sure your W-2s, the Wage and Tax Statements, get to you in a timely fashion after the end of the year.
If you both work, you have some decisions to make where paychecks are concerned. For starters, you'll have to figure out just how much you each need to withhold from your paychecks for federal taxes and such. Luckily, you can use the handy calculator at irs.gov to work out whether you should adjust your payroll withholding. This is important, because your combined incomes could move you into a higher tax bracket. Work the numbers, and if you need to make adjustments, fill out a Form W-4, Employee's Withholding Certificate, and give it to your employer.
Thinking Ahead Pays
While it's not quite time to start working on your new joint income tax return, it is time to consider what will go into it. If you didn't itemize deductions before, for example, you may be able to itemize now – and save some cash in the process. Remember, if you itemize, you'll need to use Form 1040 with Schedule A on your return. If you itemize, you can't use a 1040A or a1040EZ.
And don't worry that your wedding date will cause a problem on your tax return because you have to compute how long you've been hitched. The IRS says if you were married on Dec. 31, you're married all year as far as they're concerned. And while you can file your taxes either jointly or separately for any given year, it's generally beneficial to file jointly when you can. But you can run the numbers through both ways just to make sure.
Having said all that, we'd like to welcome you into the community of community property, mortgage payments, doctor bills, and (gasp!) children in college. A toast to the bride and groom!
Sign up for more of this.
Subscribe to our blog for year–round finance strategies and tax tips. We're here to remove the dread from filing taxes.
Thank you! Your submission has been received!
Oops! Something went wrong while submitting the form.
Please complete the reCaptcha.
It's not too good to be true. See what others are saying.