Finishing the Job
by Bob Williams
You got this—all you have to do is start!
We make filing taxes delightfully simple with one, flat–rate price. Every feature included for everyone.
Start filing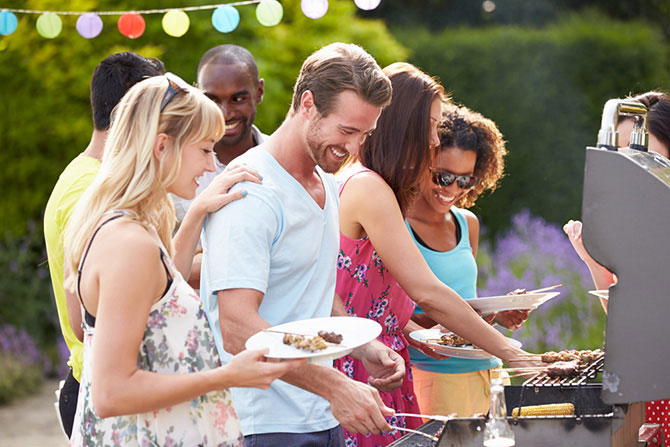 Ah, summertime. Lazy weekend afternoons on the deck or in the hammock, and our biggest decision is whether it's time to flip that big honker of a steak cooking nicely on the grill.
And yet, there's a strange feeling that somewhere, somehow, we've overlooked something.
Does the term "extension" ring any bells?
Yep, we see the light's going on now. That was way back in April when you e-filed that little jewel with the IRS, wasn't it – and never gave your tax return a second thought?
We've still got a couple of months until that Oct. 15 deadline rolls around, so we thought we'd give you a friendly tug on your toe – just in case you've gotten too comfortable in that hammock.
This One's Different
You see, that Oct. 15 date isn't like its April 15 cousin. In April, you had the option of filing an extension that got you six whole months of extra time to file. Granted, if you had owed any tax due, it was still due in April. But since you were getting a refund, you could opt for a worry-free extension.
Oct. 15, however, has no extension for a further delay in filing, so taxpayers who don't get their returns in on time could face penalties and interest from the IRS. Keep in mind this applies to taxpayers who owe tax due. If you're getting a refund, there's no failure-to-file penalty.
Which brings us back to why we're rousing you out of that free-time fog so we can remind you to finish your tax return. You can't get that refund if you don't e-file first.
Actually, that may be a lot easier than you think. You already have your account on 1040.com set up; you return is probably started. The hard work is already done.
The smart money says to pick some time that you can sign on to your 1040.com account and finish the job. Then you can click that "E-File" button and really kick back. All there will be to do is throw another steak on the barbie until that refund shows up to the party.
Sign up for more of this.
Subscribe to our blog for year–round finance strategies and tax tips. We're here to remove the dread from filing taxes.
Thank you! Your submission has been received!
Oops! Something went wrong while submitting the form.
Please complete the reCaptcha.
It's not too good to be true. See what others are saying.