Care and Feeding of the Child and Dependent Care Tax Credit
by Bob Williams
You got this—all you have to do is start!
We make filing taxes delightfully simple with one, flat–rate price. Every feature included for everyone.
Start filing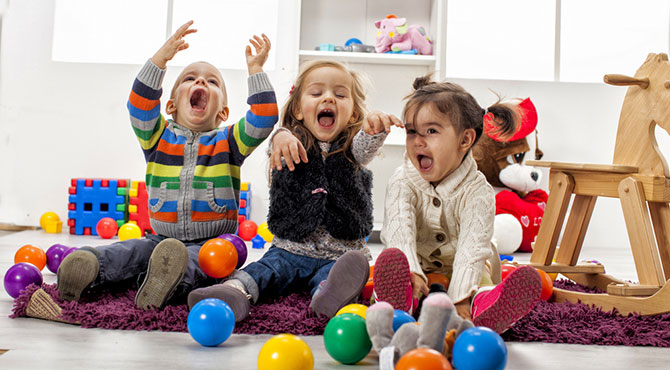 Life these days can be a delicate balancing act if you have a job, but you also have young children who don't go to school yet. Or you're caring for a spouse or other dependent. Many times the only answer is to pay someone to care for your little bundle of joy while you're on the job.
If this scenario sounds familiar, the Child and Dependent Care Tax Credit could leave you smiling at the end of the workday. In a nutshell, the credit reimburses a portion of the expenses you shelled out for daycare while you were at work – or even if you're just looking for work. This also applies to your spouse if you are married and filing jointly.
Who Qualifies?
The credit is open to taxpayers – and their spouse if filing jointly – who have earned income, like wages from a job. Unearned income such as Social Security benefits, child support, unemployment or alimony won't help here. Special rules apply for a spouse who is a student or disabled.
The first qualification is that you paid someone to care for your child, dependent, or spouse last year. The caregiver must have a Social Security Number, or an Employer Identification Number (EIN) if they're a business (such as a commercial daycare facility). You'll also need their name and address for the form.
There are some caregivers who won't qualify in the eyes of the IRS. Payments for care cannot go to your spouse, the parent of the qualifying person they're caring for, or to someone you can claim as a dependent on your return. Care payments also can't go to your child under the age of 19 – even if the child isn't your dependent.
Who Are They Caring For?
The IRS says the care must be for what they term "qualifying persons."  A qualifying person could be your child under the age of 13. They may also be a spouse or some other dependent of any age who is physically or mentally incapable of self-care. No matter what the age or circumstance, though, the qualifying person has to live with you for more than half the year.
Why Apply?
The credit is worth up to 35 percent of your qualifying costs for care, depending on your income. The limit is $3,000 of your total costs for the care of one qualifying person. If you pay for the care of two or more qualifying persons, the limit is $6,000.
To claim the Child and Dependent Care Tax Credit, you'll need Form 2441 – Child and Dependent Care Expenses. To add the form to your 1040.com return, click Review on the left, then search for 2441 at the bottom of the screen.
Got more questions on child and dependent care expenses? Consult Publication 503, Child and Dependent Care Expenses.
Sign up for more of this.
Subscribe to our blog for year–round finance strategies and tax tips. We're here to remove the dread from filing taxes.
Thank you! Your submission has been received!
Oops! Something went wrong while submitting the form.
Please complete the reCaptcha.
It's not too good to be true. See what others are saying.