March Madness - Payday or Pay Up?
income, your tax return | March 24, 2014 | By Bob Williams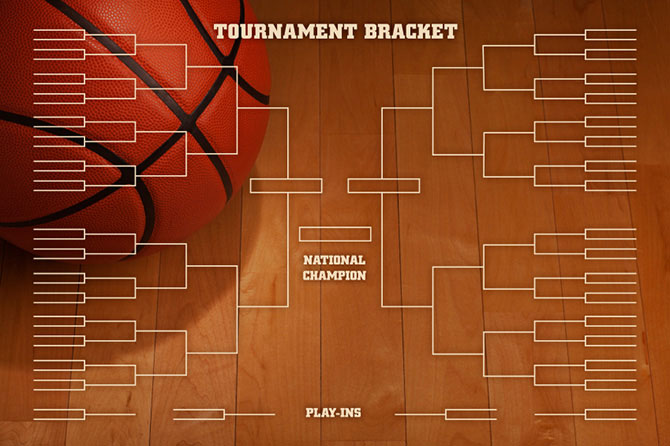 March Madness. The Road to the Final Four. Whatever you call it, the annual NCAA College Basketball tournament captivates millions of sports fans every year. It also pulls in millions more who aren't basketball fans per se, but get hooked into the drama and competitive stories of the tournament.
The tournament is the Holy Grail for those who look forward to the annual American phenomenon of the Office Pool. There are countless variations, of course, from just-for-fun pools to legal wagering on various angles of the competition – such as what seed number will win the tournament?
The first round got started on Thursday, and there were already a few upsets.
In the East, the nerds prevailed, as No. 12 Harvard trumped No. 5 Cincinnati 61-57. 
In one of the most notable upsets in the South, the No. 11 Dayton Flyers (we just like the name) squeaked by Ohio State 60-59. Buckeye bummer.
Also in the South, No. 9 Pittsburgh got the day's Testosterone Award, man-handling No. 8 Colorado 77-48.
And over in the West, No. 12 North Dakota State sent No. 5 Oklahoma back home, 80-75.
Depending on one's prognostications, such upsets could be heaven – or havoc – for your tournament bottom line. A large contingent thought the Buckeyes could take it all this year.
Nope.
Which leads us to mention another aspect of March Madness: Reporting the effects of your good fortune – or of your misplaced enthusiasm. Any way you slice it, any gambling proceeds are subject to income tax.
If you get a Form W-2G from the gaming organization, you should use the W-2G form in our online software. Make sure you enter the numbers in Box 1 of the printed form into Box 1 of the online form, and so on.
If your winnings were not reported on a W-2G, you should use Form 1040 – Income instead. Click Review, scroll down to the search box, and type in "1040 – Income." Select the screen in the pop-up menu, and enter your numbers in the Gambling Winnings field on Line 21.
For those bitten by the Upset Bug, the IRS allows you to claim your gambling losses – but only to a point. Gambling losses belong on 1040.com's Other Misc. Deductions screen. But remember that gambling (or gaming) losses can be taken only to the extent of your winnings. So if you came up empty on the office pool, there's not much you can do to recoup.
We'll be watching the tournament all the way to the Final Four in April. The Top Two battle it out for the national championship April 7.
Fasten your seatbelts, friends. It's gonna be a bumpy ride.