Keeping the Game Legit
by Bob Williams
You got this—all you have to do is start!
We make filing taxes delightfully simple with one, flat–rate price. Every feature included for everyone.
Start filing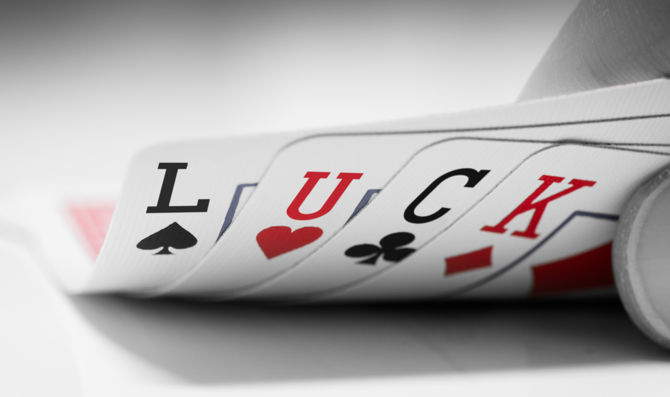 We all seem to make a little extra time for fun and games sometime during the regular work week. For some, that includes games of chance. If so, knowing the rules of the game can spare us some surprises later on.
The first thing to keep in mind, is that whether you play the ponies, poker or the slots, any gambling winnings are taxable. That includes cash, obviously, but also non-cash prizes, such as merchandise, travel or vehicles.
Paper Trail
If you're a winner, you may get a Form W-2G, Certain Gambling Winnings, from the casino, track or other facility where you won. The form will show how much you won, the date, and whether any federal taxes were withheld. Remember that the payer also sent a copy to the IRS.
But even if you didn't receive a form W-2G, you need to report your winnings on your income tax return. On your 1040.com return, search for our Gambling Winnings screen.
But what if you weren't so lucky and you've got losses instead of winnings? You can claim losses from gambling – but it's limited to the amount of winnings you list. For example, if you won $75 on the night, but you also lost $100 in the process, you can only claim $75 in losses on the return (along with the winnings, of course).
Post your gambling losses on our Other Miscellaneous Deductions form (part of the Schedule A), on line 28.
Keep all your paperwork from your gambling activities – including track receipts, payout tickets and such. If your gaming forays are more than a once-a-year activity, the smart money keeps a diary of winning and losing amounts.
You can get the inside scoop on how to treat gambling activity from Tax Topic 419 – Gambling Income and Losses.
Sign up for more of this.
Subscribe to our blog for year–round finance strategies and tax tips. We're here to remove the dread from filing taxes.
Thank you! Your submission has been received!
Oops! Something went wrong while submitting the form.
Please complete the reCaptcha.
It's not too good to be true. See what others are saying.